Attorney General and Minister of Legal Affairs, Senior Counsel Anil Nandlall today asked the High Court to strike out the case filed against the State by the Police Service Commission, explaining that the life of the Commission has ended, and the matter cannot proceed.
The life of the Police Service Commission came to an end on August 8th this year.
The PSC moved to the Court earlier this year to challenge President Irfaan Ali's suspension of its members over various accusations.
Already, President Ali has been removed as a party in the matter.
In the Court today, the Attorney General argued that since the entire Police Service Commission became vacant, it cannot lawfully continue to maintain the legal proceedings.
Mr. Nandlall explained that the Police Service Commission, like the other Service Commissions, can only act through and by virtue of their constituent members, and presently, none such members exist.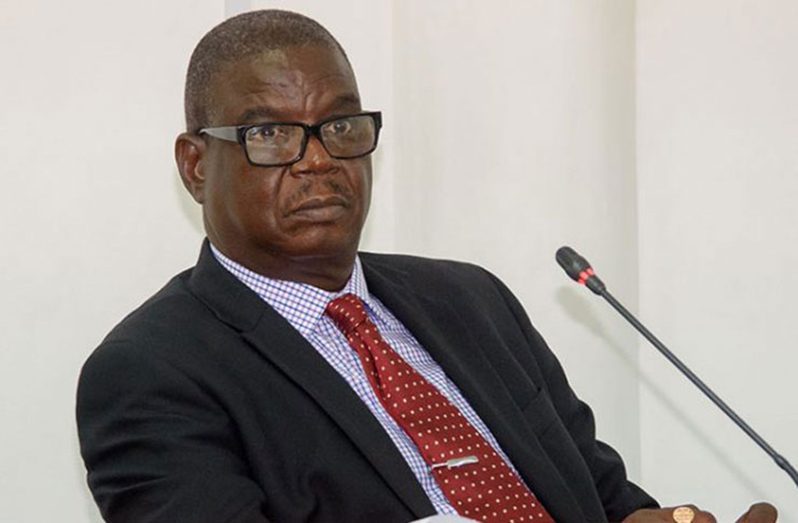 Additionally, the Attorney General contended that the expiration of the Commission also terminates the relationship between the Commissioners and their lawyers arguing that when the life of the PSC ended, the lawyers were no longer in a position to speak on behalf of their clients and submitted that all affidavits which were submitted to Court after the life of the Commission ended are null.
Mr. Nandllall said by continuing to appear on behalf of the members of the now-defunct PSC, the lawyers are engaged in a frolic of their own and are opening themselves to lose.
The AG conceded that the case raises important constitutional issues, and while he hopes that the issues could be addressed, he also believes that the Court does not have jurisdiction to rule on the matter.
In response Attorney for the PSC, Dexter Smartt explained that the Court always had and still has jurisdiction to hear and determine the matter.
The Attorney further argued that that the matter was brought to the Courts before the life of the Commission ended and because of the importance of the case, it needs to be put to rest.
Smartt explained to the court that the matter is one of serious public importance because it touches on the powers of the President and the Constitution.
 He said the matter is a peculiar one which the Court must consider and if the Court should fail to bring finality, then it would leave room for a constitutional violation.
Parties in the matter could not reference a case that was similar in nature to buttress their arguments.
Justice Gino Persaud has reserved his ruling until January to allow time for further submissions.