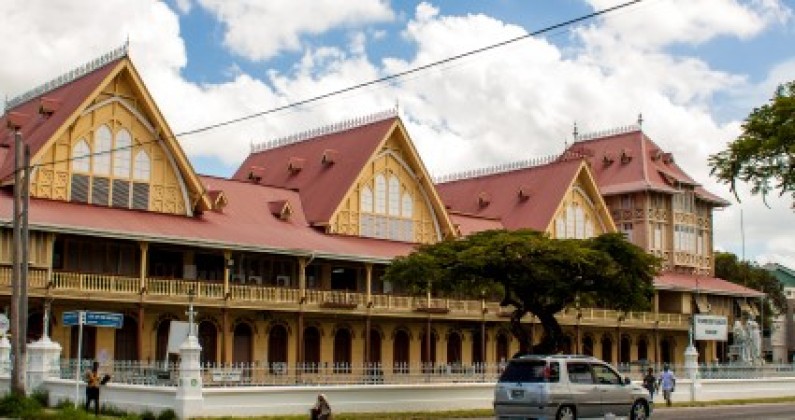 Justice Gino Persaud this afternoon ordered that the President be removed as a respondent in the case filed by the Police Service Commission Chairman and Members challenging the President's decision to suspend the body.
In his ruling, Justice Persaud explained that due to the President of Guyana being immune from any criminal and civil proceedings related to his duties as President, he should be removed from the matter.
The Police Service Commission moved to Court several weeks ago, challenging the President's decision to suspend the body and asking the Court to grant orders to ensure the enforcement of the promotions that were made by the PSC.
But the Attorney General challenged the President being named as a respondent in the matter, arguing that it is the Attorney General and not the President that should be named as the respondent.
The Judge agreed with the AG's position.
The Judge made it clear that the ruling does not mean that the act of the President is not subjected to public scrutiny in the Court, but it deals with naming him as a respondent.
He said when a judgment is handed down, all will have to follow the judgment of the Court.
Justice Persaud said the substantive matter before the Court will not be affected since the Attorney General is answerable to the Court on behalf of the President.
The Attorney General has indicated that he will now be moving for the matter to be thrown out completely as the Police Service Commission that filed the Court matter in his opinion was not a legal body at the time.