The New Building Society Limited has officially received the full approval from the Government to increase its mortgage ceiling. The measure was outlined in the 2021 national budget.
With the new measure in place, persons looking to build their own homes can now borrow up to $15 million from the NBS, an increase from the previous ceiling of $12 million. 
At other institutions, persons can now borrow up to $12 million in low-income housing loans, which is an increase from $10 million.
In brief remarks, Finance Minister, Dr. Ashni Singh lauded the NBS for the role it continues to play in affording Guyanese homeownership.
He pointed out that the bank has made the process easy for thousands of families to access loans at low-interest rates.
Dr. Singh also said the housing and construction sectors continue to benefit significantly when Guyanese are provided with loans for construction purposes.
"If NBS issues 1000 loans annually, that equates to 1 Billion for the construction sectors and approximately 5000 jobs within the sector." The Finance Minister said.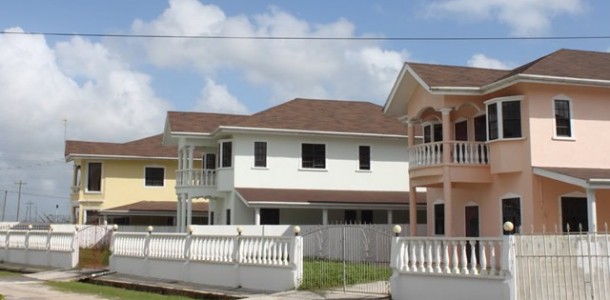 In handing over the approval document to NBS Chairman, Floyd Mc Donald, the Finance Minister noted that it is a testament of the importance placed on ensuring homeownership and his government's commitment towards homeownership.
Mr. McDonald said the NBS has moved to adjust its interest rates to encourage more persons to take advantage of its services.
Minister of Housing and Water, Collin Croal, in brief remarks also  reiterated the government's plan to make 50,000 house lots available for Guyanese to build their homes.
Croal pointed out that the Ministry's efforts are matched with measures by the Central Government.
Further, the Minister announced that in coming weeks, the Ministry plans to ink several contracts for infrastructure development in housing schemes across the country, all in a bid to accelerate the government's housing drive.