A rousing prayer by the Chaplin of the Guyana Police Force against corruption, racism and bribery in the Force has cost him his job.
The Guyana Police today confirmed that it has severed ties with Pastor Patrick Doolichand as the Force's Chaplin. The Pastor served as the Chaplin of the Guyana Police Force for several years.
While the Police Force has not provided any official reason for Pastor Doolichand's ouster, senior Officers have indicated to News Source that his removal was linked to a recent prayer.
During last week's opening of the Police Officers' Conference, Pastor Doolichand dolled out an opening prayer that left the top brass of the Force and many of the invited guests surprised.
While they all said "amen" at the end of the prayer, many of the senior officers were not happy with the characterization of the Police by the man of God.
In his prayer, Pastor Doolichand prayed against the spirits of corruption, bribery and racism that he said exists in the Police Force.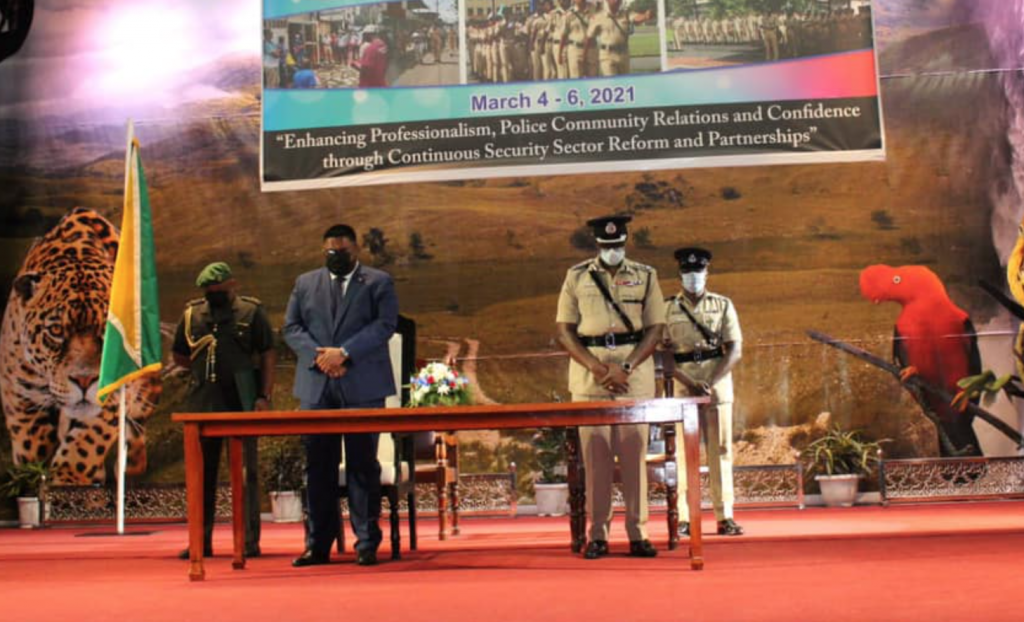 "This day we lift the Guyana Police Force before you. And Father today if we are honest, we will say that this Force is hemorrhaging right now. We stand in the gap and we confess the sins of this noble organisation. We confess every spirit of racism in this organization, we confess the spirit of corruption and bribery, we confess the spirit of injustice and we declare oh God even now, above all, we confess the disunity, And we pray oh God right now, that this Force is so fragmented, that unless you help, this Force, this Force will continue to be in trouble", the Pastor prayed.
It was his last prayer for the Guyana Police Force.
The Guyana Police Force has since announced the appointment of former Assistant Commissioner Reverend Eric Bassant as its new Chaplin.