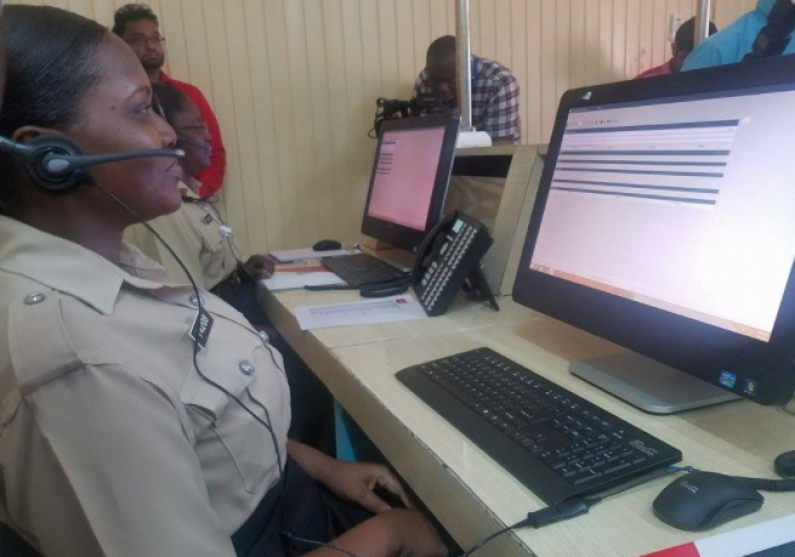 The new 911 emergency system has been commissioned to respond to distress calls from citizens across Guyana with features that can allow location tracking, SMS messaging and customized reporting.
The critical and important component of the Guyana Police Force's response to crime is being reintroduced after several years of non-functionality, as the state engaged local service providers Digicel and GTT to revamp the system.
After turning down offers from two local call centers, Qualfon and Sambora, the Guyana Police Force with support from the government funded the purchase of its own equipment and facilitated the training of Police ranks to operate the new system.
Commissioner of Police (acting) David Ramnarine said the Force had struggled and had tough times in the past trying to fix the system and he is pleased with the new robust system that comes with a wide range of features.
"Today is a landmark day in the force," Ramnarine said while announcing that the new system has features that will allow for the rerouting of calls to police stations across the country.
But despite his contentment with the system itself, Ramnarine said he was concerned with the attitude of those ranks who received training to be operators of the system.
To this end, he urged the highest courtesy and quality of service to ensure that the 911 emergency system truly serves the population as it is intended to.
He said sadly there continues to be a gap between ranks attitude and the force's infrastructural development.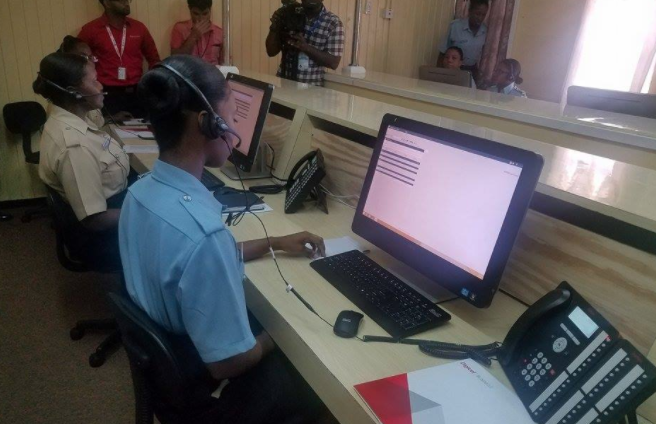 "This new system cannot be something mirroring the challenges of the past," he added.
He was backed up in his charge to the ranks by Public Security Minister, Khemraj Ramjattan.
The Minister said it was a huge development and should not be downplayed in any aspect and he thanked GTT and DIGICEL for their support and collaboration on the project.
"We want you the police to now promote and love it," as he cautioned against lackadaisical behavior and overworked ranks.
Ramjattan also announced that in order to ensure that the Police have the necessary response tools, the Government will soon handover a fleet of new vehicles that it received as a donation from the Chinese government.
It includes pickups, All Terrain Vehicles and buses for use by the force and will be handed over by President David Granger on Monday.
Ramjattan assured that a holistic approach was taken towards ensuring that the new 911 emergency system is not a repeat of the poor service that was provided in the past.