Four new Members of Parliament were sworn in today, replacing the four former Government Ministers who were forced to resign from Parliament because of their dual citizenship.
Taking the oath of office today before the Speaker and Clerk were Mervyn Williams, Tabita Sarabo-Halley, Donna Mootoo and Raynard Ward. They have replaced Joe Harmon, Carl Greenidge, Dominic Gaskin and Dr. Rupert Roopnarine.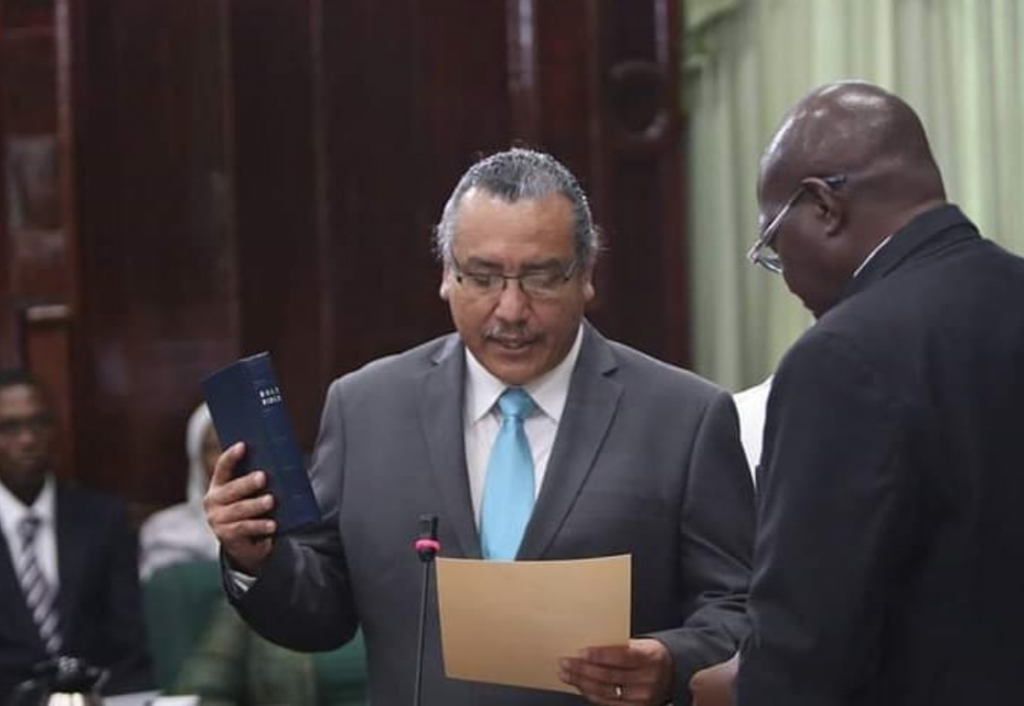 The four were forced to resign following judgements in the no-confidence cases in the Court. In both the High Court and the Guyana Court of Appeal, it was ruled that it is unconstitutional for someone who holds dual citizenship to be a Member of the National Assembly.
Although they have already resigned, three of the four former government MPs have indicated that they intend to renounce their foreign citizenship. The fourth former MP, Dominic Gaskin was born in the United Kingdom.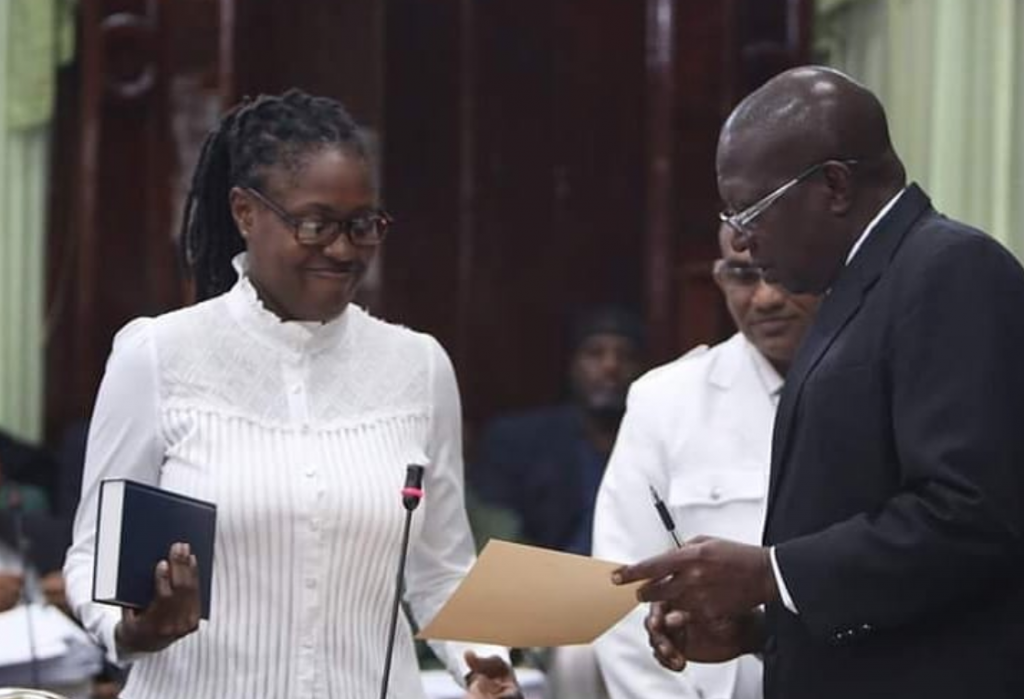 The four new Members of the National Assembly who took office today were congratulated by Government members who were the only ones in the House for the sitting. The Opposition is continuing its boycott of the Assembly.
Of the four new MPs, one will serve as a Government Minister. The WPA's Tabitha Sarabo-Halley, will serve as the new Minister of Public Service in the Ministry of the Presidency.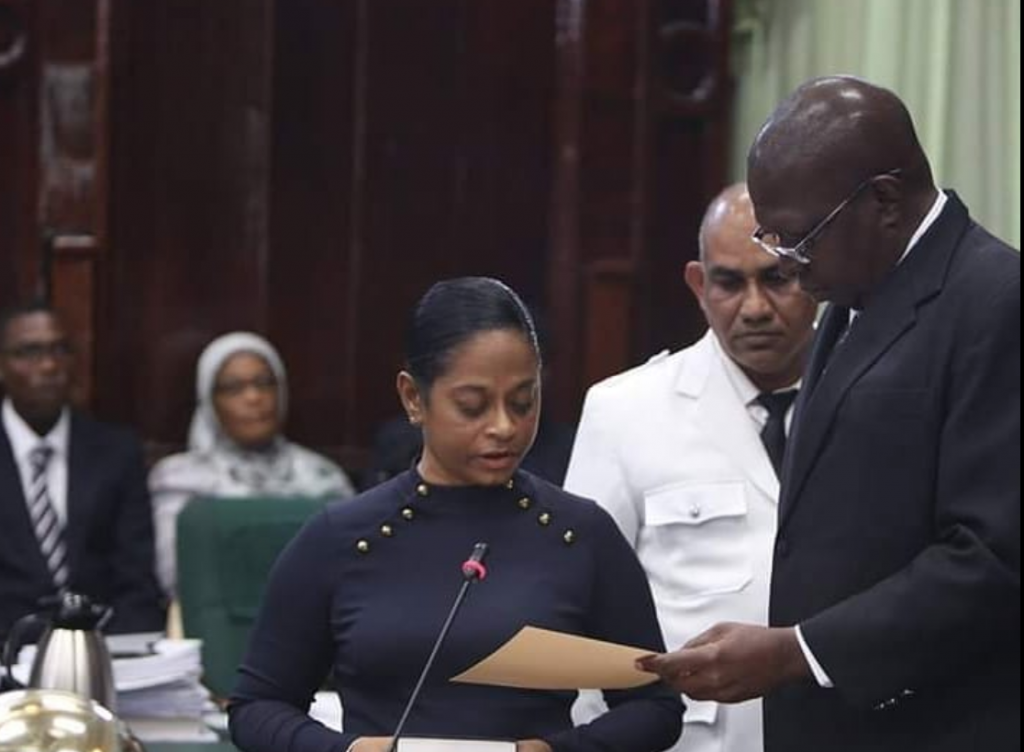 The portfolios that were held by the other former Ministers will be taken up by Ministers who are already in place.