The Ministry of Health along with its partners, the National Aids Secretariat, Pan American Health Organisation and several other stakeholders, launched a new action plan against HIV for the years 2021-2025, as Guyana seeks to improve several key areas, that will help to eliminate of the virus by 2030. 
The new action plan brings together old and new methods to spread awareness and share information to curb the spread of HIV.
Speaking at the launch this morning, Minister of Health Dr Frank Anthony said that while there remains a constant fight against HIV, there is still room for improvement as many of the goals set in the past have not yet been realised.
"While we aspire to end AIDS by 2030, with that endpoint, there are many steps that we will have to take along the way and therefore while we were aiming to have 90/90/90 by 2020, we have set a target of achieving 95/95/95 by 2025 and that is viable. When you look at out situation analysis that is in this particular plan, you would notice that we did some good work. We were able to achieve the first 90 because we are now currently at 94% of persons who are HIV positive and have been tested and know their status but we are still off with the other two 90s that is for the person who has been tested and is on the treatment we are at 73% and those who are on treatment and are on virally suppressed with are at 75%", Minister Anthony explained.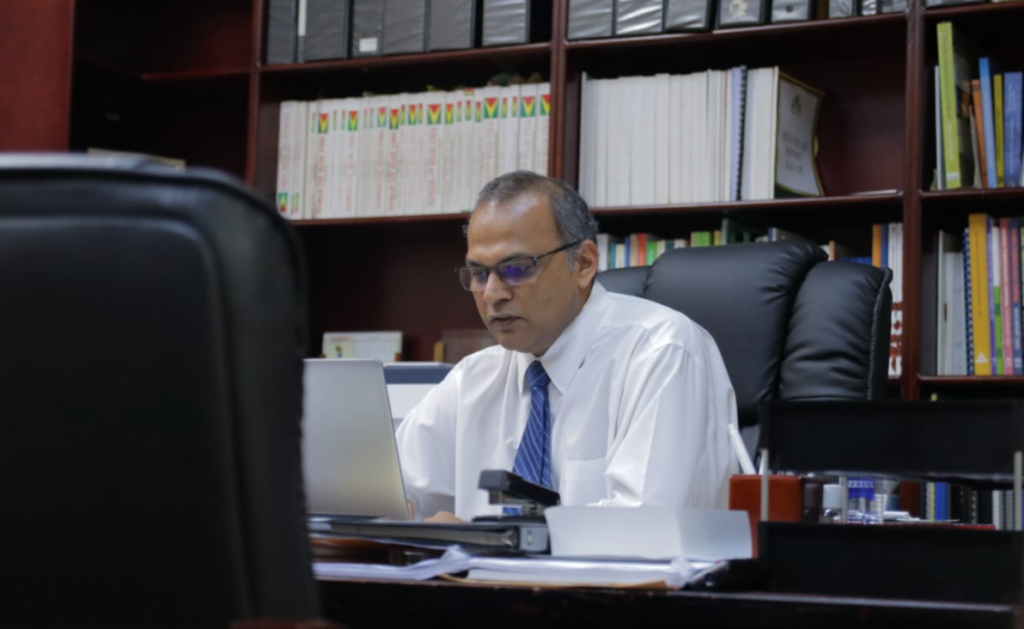 The Health Minister said the Ministry and its stakeholders have a lot of work to do to meet the demands of the last goal and move toward new targets.
He said the new action plan seeks to improve areas to better assist the fight against HIV.
"So, while we fix existing problems, we also have to look forward to how we can improve and also use new methodologies to ensure that we can get to those targets for 2025", Dr. Anthony said. 
With the new and improved action plan, the Ministry of Health is looking to introduce self-testing and better care for HIV patients.
Guyana recorded 500 new cases of HIV in 2019 and there are more than 8000 persons living with HIV in the country who are aware of their status. Close to 6000 of those persons are on treatment.