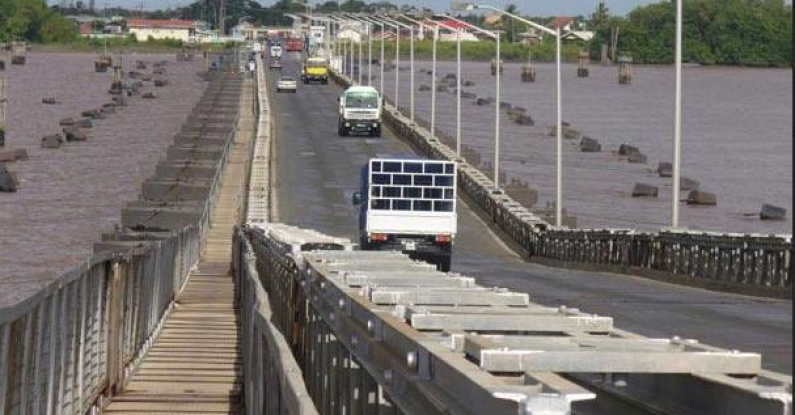 The Ministry of Public Infrastructure (MPI) today announced that despite media reports, there has been no increase on the tolls for the Demerara Harbour Bridge (DHB).
Statement below:
In the June 8, 2016 edition of the Guyana Chronicle, under the headline "Cabinet clears new tolls for DHB", it was indicated that a decision was taken by Cabinet to increase tolls from $20 to $40 for motorcyclists and from $100 for $200 for motorcars. The tolls for buses and SUVs remain unchanged, the article said.
However, MPI would like to clarify that while the proposal to increase the tolls is indeed up for Cabinet consideration, approval has not been granted. Rather, the memorandum, submitted by Minister of Public Infrastructure, David Patterson, was deferred. Minister Patterson is currently out of the country but is being represented by Minister within the Ministry, Annette Ferguson, who has confirmed the deferral of the memorandum and has indicated that the proposal is still being ironed out.
Furthermore, the management of the DHB is unaware of any new implemented tolls.
MPI wishes to emphasise that the Ministry and the DHB Company will relay any official increase in tolls for the bridge.