Despite the removal of the Value Added Tax (VAT) on a number of construction materials since the 2020 budget, Opposition Member of Parliament and former Public Infrastructure Minister, David Patterson wants to know who is really benefitting since the prices for the same VAT-free material have increased.
"Not a single price has dropped since the 1st October 2020 to now sir. Stone prices remain the same, sand prices remain the same, (hallow) blocks and plywood all remain the same." Mr. Patterson told the National Assembly during his budget debate presentation.
He said despite the government boasting of removing VAT from some of the items, it is clear that homebuilders are not reaping any benefits and the administration doesn't appear to care too much about that.
"Overall sir, construction materials cost has risen 4%. We have been tracking it. So, the question is who is getting the gains of the VAT relief they have done." The MP asked.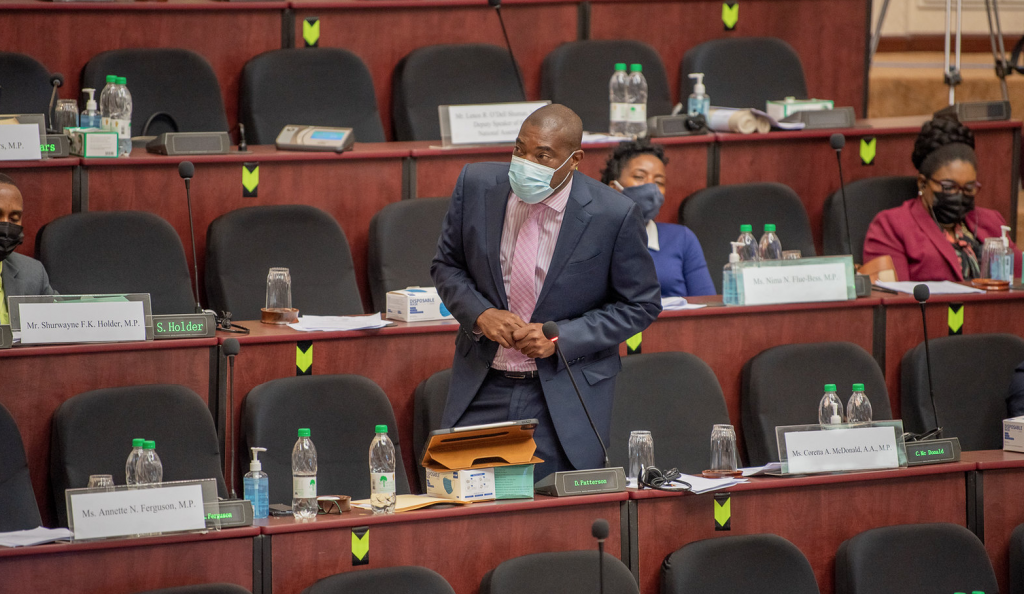 Patterson said there are many measures in the budget that sounds good on paper but the ordinary citizens are made to suffer despite the lofty announcements.
"You ask any home builder now and they will tell you that the prices have not dropped under this government, in fact, they will tell you that the prices have increased.
The government removed VAT on locally produced building and construction materials effective October 1, 2020. It has again announced the removal of VAT on other building materials this year.
Patterson also told the National Assembly that many of the infrastructure works that are being promoted by the Government were left in place by the APNU+AFC administration and despite criticism, the PPP government, he noted, is embracing the same projects.