Executive Member and Candidate of the APNU+AFC, Aubrey Norton has indicated that the issues being uncovered during the vote recount are no longer pointing to anomalies but rather to electoral fraud and rigging.
At an afternoon press conference outside the Arthur Chung Convention Center, Mr. Norton said while focus has been on issues related to Region Four, an examination of the vote recount from all of the regions so far, would show rigging.
"They are saying Mingo rig, when the evidence is suggesting that in Region One, there was rigging and in Region 2 there was rigging and in Region 3, there was rigging and in Region 4 there was rigging and in Region 5 there was rigging", Mr. Norton said.
He claimed that the People's Progressive Party has been trying to keep the focus on Region 4 while ignoring the issues in all of the other Regions counted so far.
Mr. Norton told reporters that the vote recount is more than just a numerical recount but rather it is also an issue of credibility and that credibility is covered by the recount order.
He pointed to a ballot box in the Region Five area, where 199 persons were on the voter's list at that particular station but votes were cast for 203 persons with the PPP receiving 199 votes. He said his party has pointed out that there were votes cast at the station for over 25 persons who were not in the country on Elections Day.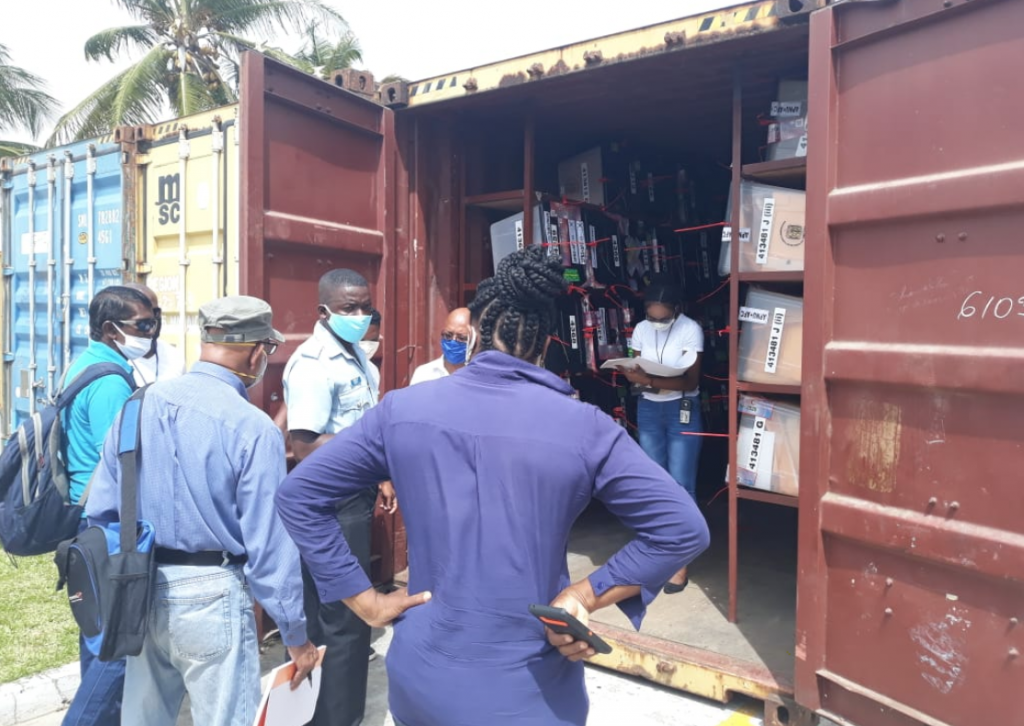 Norton also said there have been many instances uncovered with persons voting without any form of identification and without being administered an oath of identity.
He said the APNU AFC has the evidence to back its claims and has been presenting that evidence to the Elections Commission, which he believes will have to act on the issues being placed before it.
"This is no longer about anomalies, this is pointing to electoral fraud", Norton said as he accused the PPP of trying to control the narrative and ignore the reality that he said is being uncovered.
The APNU+AFC Candidate also raised concerns about the large number of unstamped ballots that are appearing in areas that are strongholds of the coalition and in areas where votes from the disciplined services were intermixed. He said this is an issue that the Commission will have to address since the numbers are large in some areas.
The Chairperson of the Guyana Elections Commission has said no decision has been taken just yet on how the Commission will address the issues that are being raised during the recount exercise.