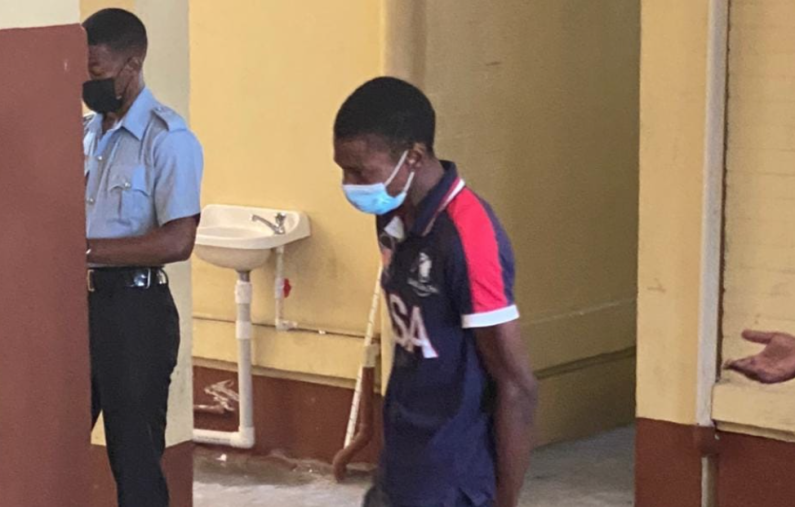 With tears flowing down his face, Norton Street, Georgetown resident Quincy Chase was this morning remanded to jail for the murder of his younger brother, Paul Chase.
In Court, the 27-year-old man was not required to enter a plea to the indictable charge, which stated that on the 25th June at the Cummings Street home of his mother, he stabbed his 24-year-old brother to death during a fight.
The accused has been remanded to jail.
The two brothers got into a fight at their mother's house after the accused punched the mother to her face and was accosted by the younger brother.
It was during the fight between the brothers that the accused armed himself with a knife and repeatedly stabbed his younger brother as the mother gazed in disbelief.
The younger brother was pronounced dead by paramedics who arrived at the scene.
Initially investigators were told that it was the now dead brother who had assaulted the mother, but after further probing the details that led to the deadly fight, they learnt that the younger brother was in fact defending his mother after she was punched by the older sibling.
The accused will make his next Court appearance in the new month.