The Ministry of Health has rejected concerns raised by the Opposition Leader about the overpriced purchase of the Sputnik COVID-19 vaccine through a Dubai Sheik, saying that the purchases were not illegal.
In an investigative report, a newspaper in Norway has documented the sale of the vaccines to poor nations at twice the cost, naming Guyana as one of the victims.
While not addressing the contents of the newspaper investigative reports, the Ministry of Health in a statement last night, lashed out at the Opposition Leader claiming that his concerns are intended to add to the whisper campaign in communities to slow down the covid-19 vaccination campaign.
Mr. Harmon has said that his concerns are about accountability and the taxpayers of Guyana having to shoulder the overpriced purchase of the vaccine.
But the Ministry of Health said "we are disappointed that the Leader of the Opposition believes that the price Guyana paid for Sputnik V vaccines is overpriced. When he admitted in Parliament that he could not get a better price, the Ministry of Health will never believe that saving the lives of our people is an overpriced option. Guyana has sought to procure directly from the Russian Sovereign Fund, but with no firm commitments on a delivery schedule, Guyana opted to utilize a supplier. It was a good investment for our people at the time. It remains a good investment at this time. The Ministry of Health has no apologies in this regard," the Health Ministry said in a statement.
The vaccines were bought at a cost of just over US$22 per dose while the price was pegged at US$10 per dose.
The Ministry of Health said it has followed the Standard Operating Procedures for procurement.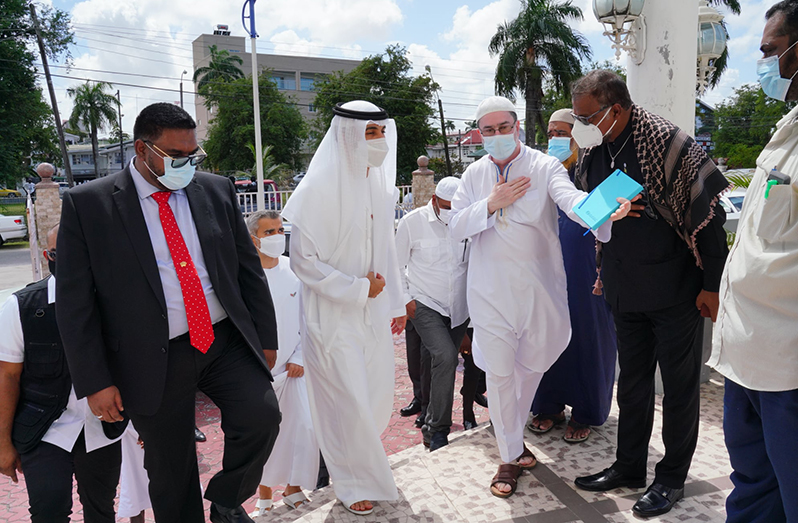 In terms of the single sourcing of vaccines the Ministry explained that there is no availability from different sources that permit open tendering pointing out that Guyana has sought to procure from the entities or countries with vaccines approved for use in those countries. We will continue to do so and procure vaccines from sources with authentic availability.
"Guyana has not procured vaccines from any illegal source as far as Mr. Harmon's claim that the Government procured vaccines from any international fraudster; this is blatantly false. We are not aware of, have not seen any evidence, and none was presented by the Leader of the Opposition, or any other person or entities, that show Sheik Al Maktoum is an international fraudster or wanted in any country", the Ministry pointed out in its statement.
The Ministry said Guyana is on the path to securing adequate COVID-19 vaccines to immunize all adult persons living in Guyana in 2021.
The Ministry said it held bilateral discussions with countries, India, China, Russia, the US, the EU, Kuwait, and the UAE. In addition, the Ministry said Guyana had bilateral talks with m AstraZeneca, Pfizer, Moderna, Johnson and Johnson, SinoPharm, Covaxin, Russian Direct Investment Fund.