Health Minister Dr. Frank Anthony today dismissed concerns by some health workers that they could be penalized for refusing to take the coronavirus vaccines that are being made available to them.
During his daily update on COVID-19 in Guyana, Dr. Anthony said being vaccinated is voluntary and no person, including those offering healthcare services will be forced to take the vaccine.
He reminded, however, that healthcare workers who are on the frontline are being encouraged to be vaccinated because of the nature of their jobs and possible interaction with COVID patients, but the choice to be vaccinated or refuse the vaccine would be theirs.
"Health workers have an option. They can either take the vaccine or if they don't want to take it, and thats okay too. But our job as a Ministry and as a Government is to offer them the vaccine and its their choice whether they would like to have the vaccine or not. The President has said that we are not making this mandatory, But I am very sure that Health workers, doctors, nurses and others in the health sector, they understand that because they are more at risk because of their interaction, it will be wiser to take the vaccine, because it is protective", Dr. Anthony said.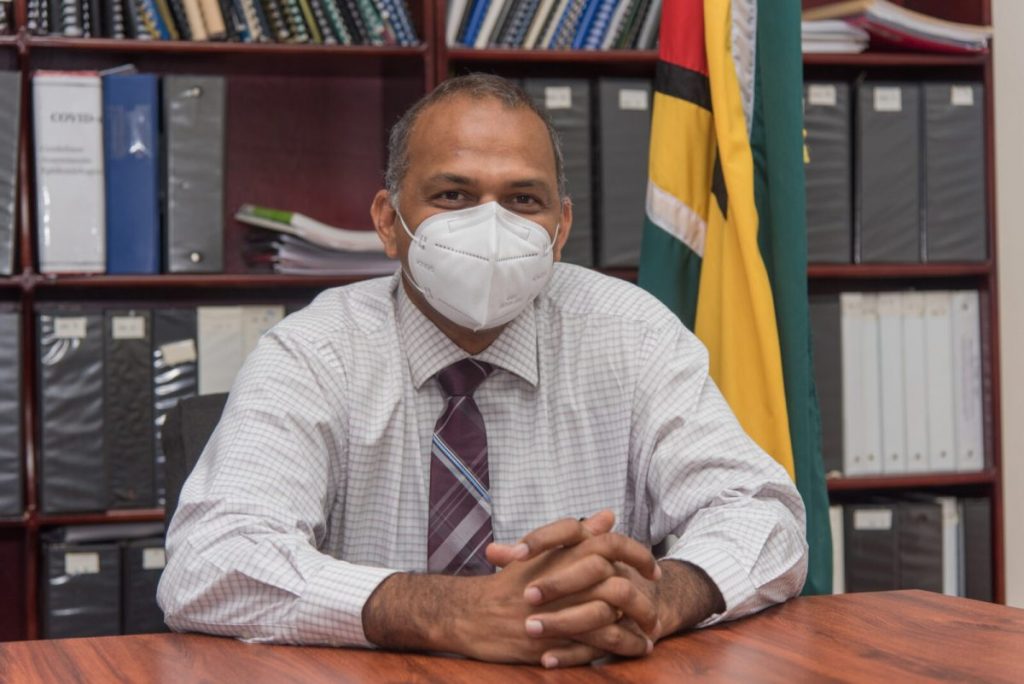 The Ministry of Health started its vaccination drive with health workers at the Georgetown Hospital more than two weeks ago. With additional vaccines being made available to Guyana, the Ministry of Health has since expanded the vaccination drive in every region.
Dr. Anthony said he is pleased with the number of healthcare workers who are taking the vaccines. He said there might have been some skepticism initially, but that is no longer the case.
Persons over the age of 60 are also being encouraged to take the vaccines, since they stand the greatest chance of becoming severely ill if they contract the virus.
Guyana has so far received 103,000 doses of the COVID-19 vaccines. In the coming days, the country is expected to receive an additional 100,000 vaccines.