With unvaccinated healthcare workers being locked out from their workplaces at the public hospitals, the Minister of Health Dr. Frank Anthony said those who are absent from their jobs will face a cut to their salaries for the absent days.
He said the workers can either get vaccinated or provide a negative COVID-19 test result. Their failure to provide proof of either has resulted in them being locked out from work and recorded as absent.
"The vaccine is certainly not mandatory and you have a choice, so if you don't want to get vaccinated that's fine then the other option is to get tested, so you do your PCR then you come to work, you show the negative result and then you come to work and if you don't, you will be marked absent and you will not be paid."  Minister Anthony noted.
Over the past month and a half, the Minister of Health has insisted that a majority of the population be vaccinated in order to have herd immunity to fight the COVID-19 Virus. Vaccine mandates have been introduced for public health workers and transportation operators.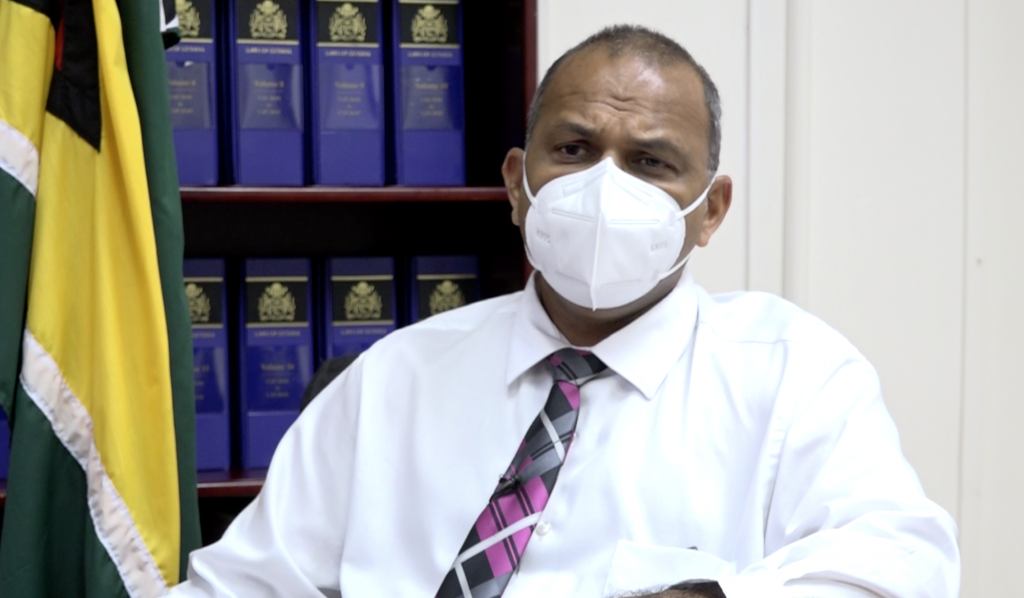 Over the past days, a number of Government agencies including the Public Hospitals have been locking out unvaccinated staffers who cannot prove a negative COVID-19 test result.
The Guyana Trades Union Congress and the GPSU have both criticised the Government on the vaccination policy.
The Health Minister said there is nothing illegal about the vaccination policy that has been introduced by the Government.
"Well we are not forcing anybody to take vaccines, so that's the first thing. I see that there's a lot of chat about my choice, my body and you know people have been quoting the Constitution. But, as far as I'm aware, the Constitution talks about the right to life and vaccines are going to protect from death and to make sure that you stay safe when you are in a pandemic".
He said there may be a need for citizens to give up their independent rights as the country fights the pandemic.
Some of the public hospitals have called in student nurses to fill the gaps created by the unvaccinated nurses who are not being allowed to work. However, some unvaccinated student nurses may have complicated the plan since they too might be in breach of the vaccination policy of the government.