Health Minister Dr. Frank Anthony today said medical staff attached to the Linden Hospital Complex, who are being locked out because they are unvaccinated, need to produce a negative PCR COVID-19 test in order to return to work.
The Health Minister explained that there is a clear guideline that now mandates Health Workers who are not vaccinated to produce a negative PSR test result. He said nurses who were vaccinated are being allowed to carry their duties as per normal. While the mandate is a national one covering all public hospitals, the Linden Hospital has been the only one locking out the nurses and doctors.
"Look this thing is a public safety matter as well so imagine if you are vaccinated or a patient who is unvaccinated come to the hospital, and you have staff that is unvaccinated working with you, so it is something- it is ethical, it is moral, you have to protect yourself," the Health Minister said during today's Covid-19 update.
The issue has sparked a protest in the mining town, with residents defending the choice of the nurses and other staffers not to get vaccinated.
The Health Minister said his ministry is monitoring the situation in the mining town and that he hopes good sense prevails.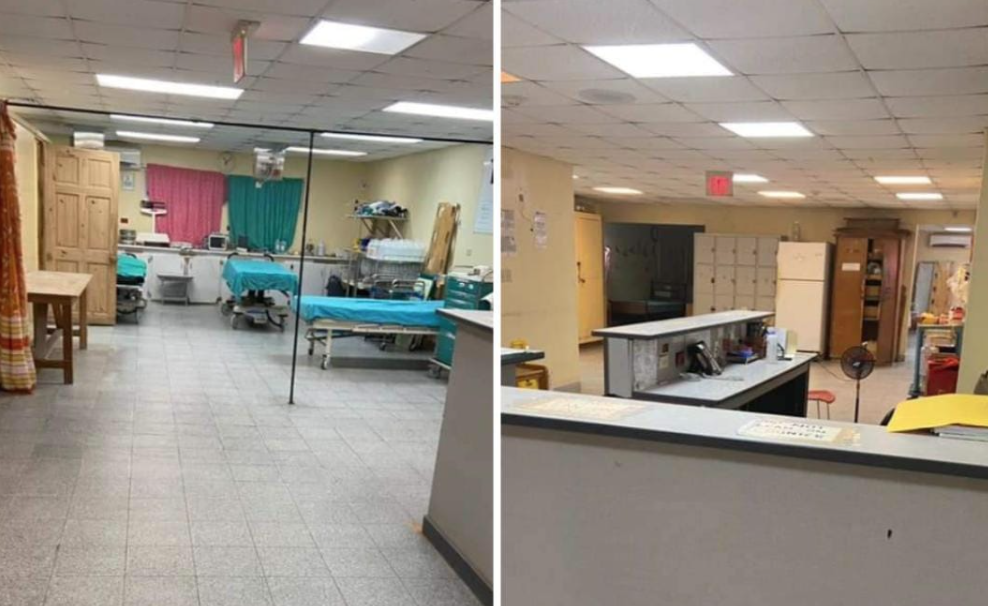 "I really do believe that with a little more education that the Health Care workers who are reluctant would understand the importance and the need to get vaccinated. So, we hope that this would happen sooner rather than later, and we will continue monitoring to ensure that the services which we are offering are not compromised," Dr. Anthony said.
The Health Minister said if health care workers refuse to take the jab, they will have to stand the costs of those PCR tests that they will have to do
Meanwhile, Dr. Anthony revealed that the Ministry has seen an increase in persons turning up at vaccination sites to get inoculated. On Tuesday alone, almost 5000 persons were administered with their first dose of one of. the vaccines.