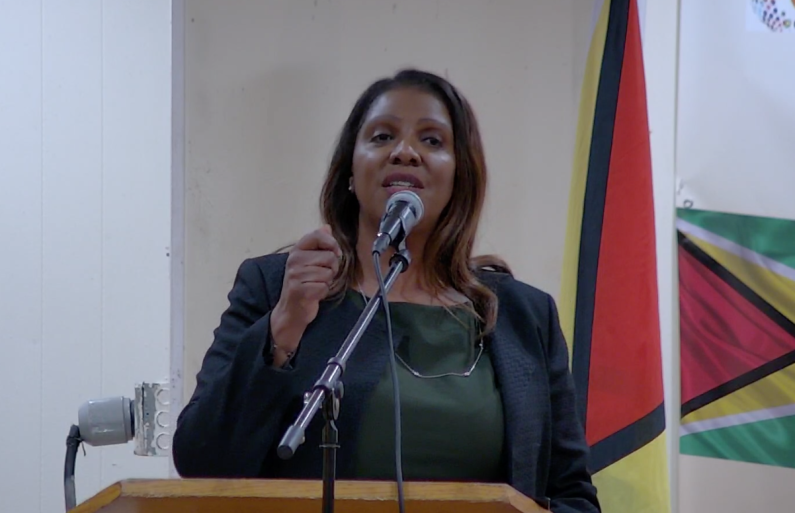 Firebrand New York Attorney General Letitia James intends to formally ask the Department of Justice and the President Joe Biden Administration to probe 'disturbing' claims of discrimination in Guyana.
Speaking at a Town Hall meeting organized by the Guyana Caribbean Institute for Democracy last evening in New York, the New York Attorney General said from the onset that racism and discrimination will never be tolerated by the US government.
She said after listening to the concerns raised by Guyanese at the meeting, enough has been said that requires intervention from higher authorities.
"I again, along with my Democratic Attorneys General across the country will be calling on the DOJ (Department of Justice) as well as the Biden administration to looking into allegations that have been put forward this evening," the New York Attorney General.
The Town Hall meeting heard claims of Government censorship of its critics, suppression of information, threats to Opposition Members and supporters and the politicization of the Guyana Police Force.  The New York Attorney General said those complaints are serious matters which cannot be allowed to continue, and cannot be ignored.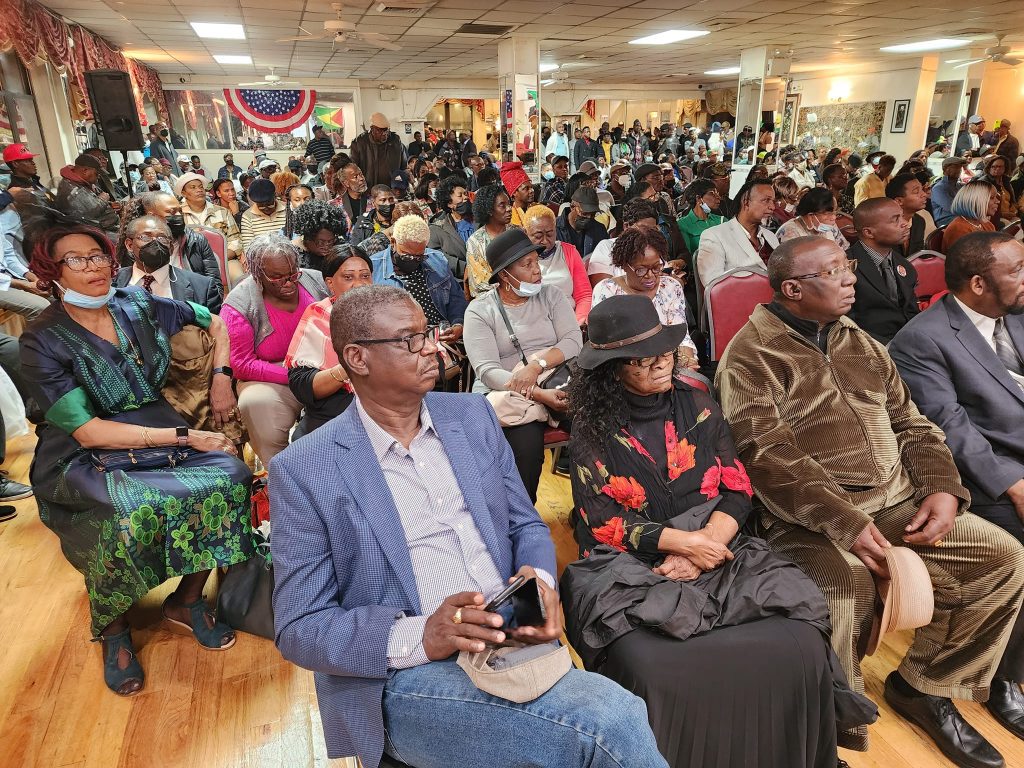 "What I heard is extremely disturbing, and I want to reaffirm the comments of Congress member Jeffries the United States will not tolerate racism in Guyana or any country. And I also want the officials to know that if any harm comes to Rickford Burke or anyone in this room, they'll have to be answers, we will immediately demand answers and I can tell you someone will be held accountable for those actions," James said.
There have been other recent calls by top US Government officials on the Guyana Government to address concerns of discrimination and corruption.
"I believe in strong democratic institutions and I believe Guyana needs strong democratic intuitions and I will defend that and I will abhor any discrimination or racism again any people particularly people from the African diaspora," the New York AG said.
The New York Attorney General said Guyanese who live in the United States and are afraid of returning home because of discrimination should report their concerns to relevant US government offices for action to be taken.
Last evening's Guyanese Diaspora town hall meeting was attended by hundreds of Guyanese who live in the New York area.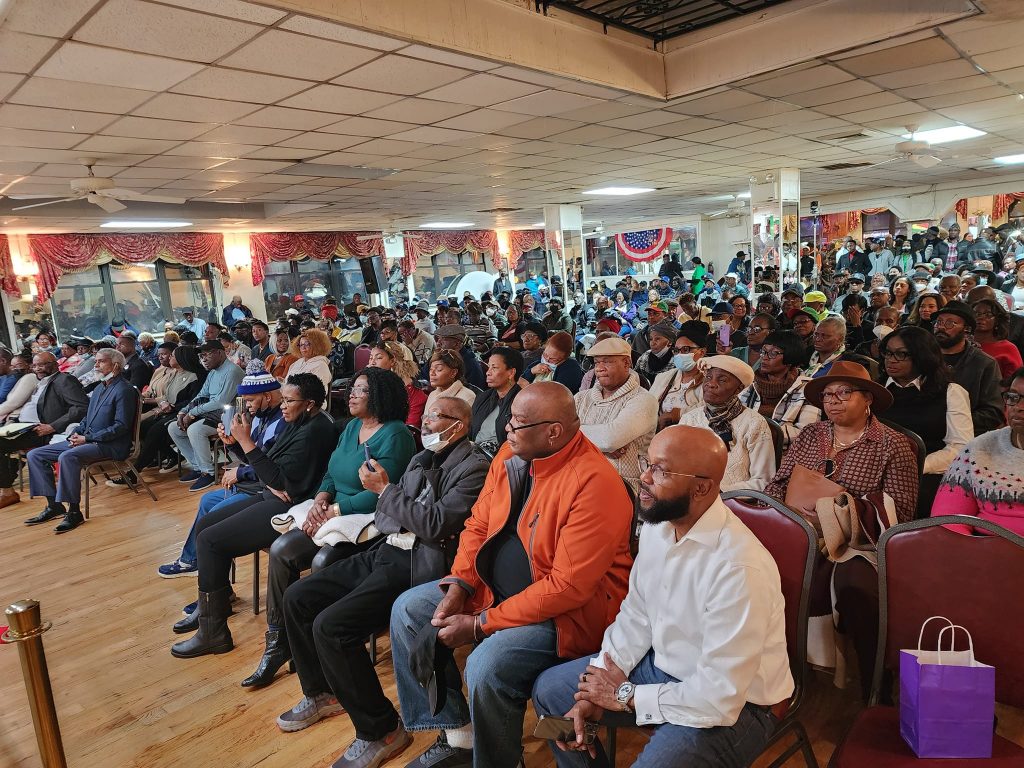 It was noted that Guyanese represent the fourth largest immigrant population in New York.
Complaints of discrimination have been dogging the Guyana Government over the past two years.
The Government has been trying to push back against the claims by pointing to development works and initiatives being done across the country.
However, critics have pointed out that a closer examination would reveal that communities that are not known to be supportive of the governinng People's Progressive Party have been seeing far less in those initiatives when compared to communities that are known to be supportive of the PPP.