The Organization of American States has condemned the actions by Venezuela to arrest and detain two Guyanese fishing vessels and their crew. The OAS is demanding the release of the 12 Guyanese fishermen who remain in Venezuelan custody.
In a statement, the OAS described the actions by Venezuela as an illegal detention by the country's dictatorship, pointing out that the vessels were in Guyana's Exclusive Economic Zone.
In demanding the release of the two Guyanese vessels and crew, the OAS said it remains supportive of the rules and processes set by international law regarding ongoing territorial conflicts.
According to the international organization, the resolution of the territorial controversy between Venezuela and Guyana is a matter that lies under international jurisdiction, and cannot be settled by unilateral actions.
The OAS said any attempt to derail the international legal process, such as the recent decree issued by the Maduro regime, is contrary to international law and standards, and has no legal bearing or significance.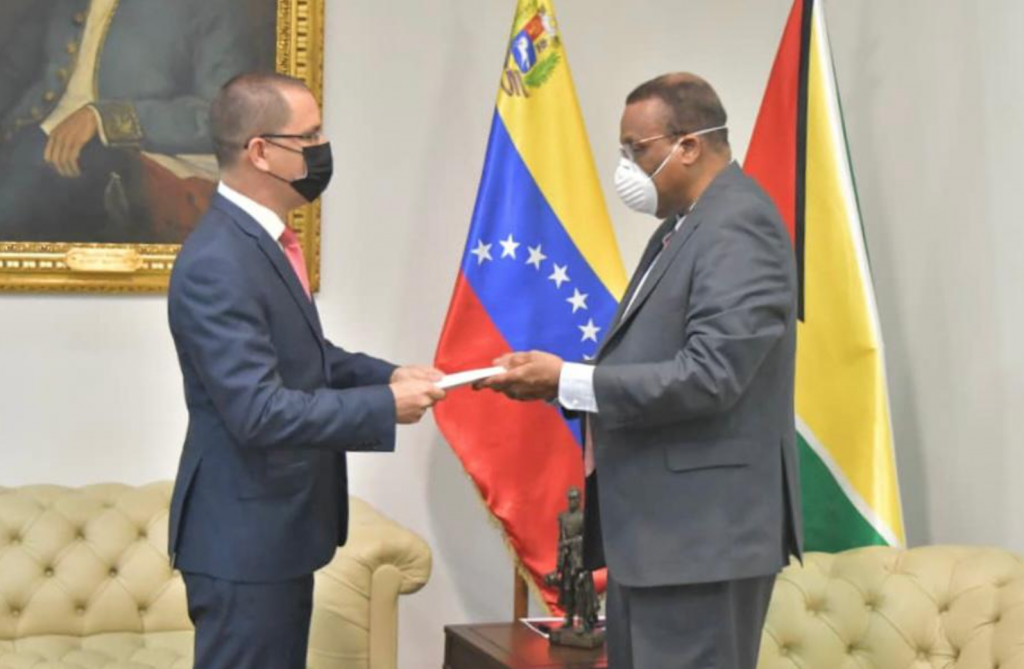 The Venezuelan authorities have moved ahead with filing charges against the 12 Guyanese fishermen who were detained by the Venezuelan Navy as they operated within Guyana's Exclusive Economic Zone.
The fishermen are likely to remain in custody in Venezuela for the next 45 days as the country continues an investigation.
The Government of Guyana has informed its international partners on the latest action by the Venezuelan government.
Venezuela continues to claim that the fishing vessels were in its waters, but Guyana maintains the vessels were in Guyana's Exclusive Economic Zone and Venezuela illegally crossed over into Guyana's waters and arrested and detained the fishing vessels and crew.
The Venezuelan Foreign Minister recently summoned Guyana's envoy to Venezuela to formally file a complaint about Guyana's response to the incident. Venezuela claims that Guyana is interfering in its internal affairs with some of the statements made on the issue.
Meanwhile, Guyana continues to pick up more international support against the actions of the Muduro regime in Caracas.
The French Government through its Ambassador has condemned the actions of Venezuela and the Government of Belize has also condemned Venezuela's continued hostility against Guyana