In a ruling that took less than 10 minutes, Chief Justice Roxane George this afternoon quashed the deportation order that was granted by a City Magistrate against a group of Haitian nationals who were detained by the Government of Guyana.
The Chief Justice ruled that there was a breach of natural justice in the issuance of the deportation order since the Haitians were never taken before the Courts.
Justice George also said there was also a breach in their free movement by the granting of the deportation order by the Magistrate.
She awarded no costs in the matter.
Before handing down her ruling, the Chief Justice also dismissed an application to the Court by Attorney General Anil Nandlall who sought to have the matter withdrawn.
The Chief Justice said she found it strange that a respondent in a matter would be seeking a withdrawal on behalf of an applicant.
Although the Attorney General sought to get the Chief Justice to grant him time to make submissions in writing, the Chief Justice said she was not allowing that, since the application had no merit and was dismissed.
She said if the applicant wanted to withdraw the matter, then he should have done so through his Attorney. That was never done, as the applicant's Attorney, Darren Wade confirmed.
The ruling by the Chief Justice has brought the curtains down on an embarrassing incident for the Guyana government.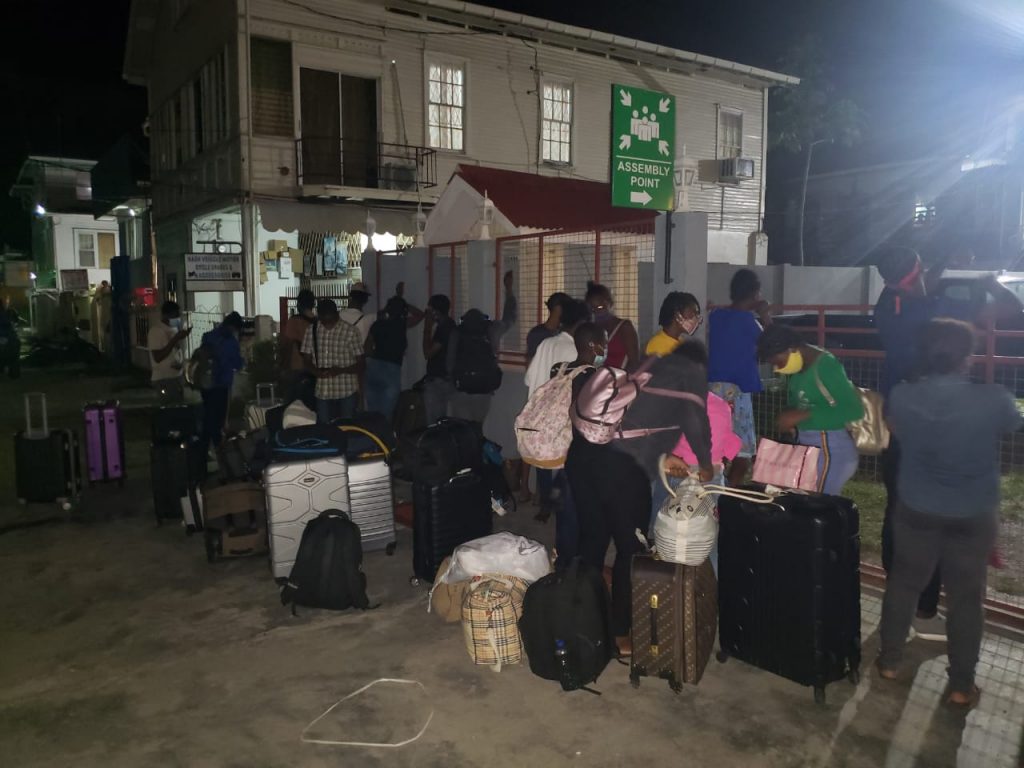 Back in November, the Government through the Police Force detained 26 Haitian nationals one day after they arrived in Guyana and were granted legal entry by the immigration department.
The Government initially said the Haitians were being detained as suspected victims of human trafficking.
But when the Haitians spoke out on social media, making it clear that they were never victims of human trafficking, the Government moved to the Magistrates' Court and got a deportation order for the Haitians.
That order was put on hold as Attorney Darren Wade moved to the High Court and made an application to quash the order on behalf of the Haitian Association in Guyana.
While the matter was before the Court, the Government suddenly released all of the Haitians and gave them back their passports, allowing them to leave Guyana at their own free will.
Haitians have been traveling to Guyana to make onward journeys to Brazil and French Guiana which both have large Haitian communities.
Attorney Darren Wade today said he is pleased with the ruling of the Chief Justice. He has always maintained that the rights of the Haitians were violated.
News Source understands that a number of the Haitians who were detained for more than three weeks intend to file civil suits against the state of Guyana.