Magistrate Sherdel Isaacs has granted an order for the deportation of the 26 Haitian nationals who have been detained by the Guyana Government.
The order was granted although the Haitians were not charged for any crime and never appeared before the Court.
Attorney Darren Wade who is representing the interest of the Haitians said the move is unlawful and a direct violation of the rights of the Haitians.
The Attorney General's Chambers was expected today to respond to a motion that was filed by Wade on behalf of the Association of Haitian Nationals in Guyana. That motion sought to get the Government to produce the Haitians to the Court.
The Attorney General's Chambers never responded to the motion but instead the Government moved to the lower Court and sought the deportation orders.
Attorney Darren Wade said the Haitians were never presented to any Court and have not been charged with any crime, so it is difficult to understand what grounds are being used to support the deportation.
He reminded that the 26 Haitians all arrived in Guyana and were granted legal entry by the Immigration Department.
The Haitians were detained the day after their arrival at a City hotel and in the town of Linden. They have been in custody at the Hugo Chavez Centre in Berbice since then.
Wade said he intends to fight the deportation order in the High Court as it was wrongfully granted.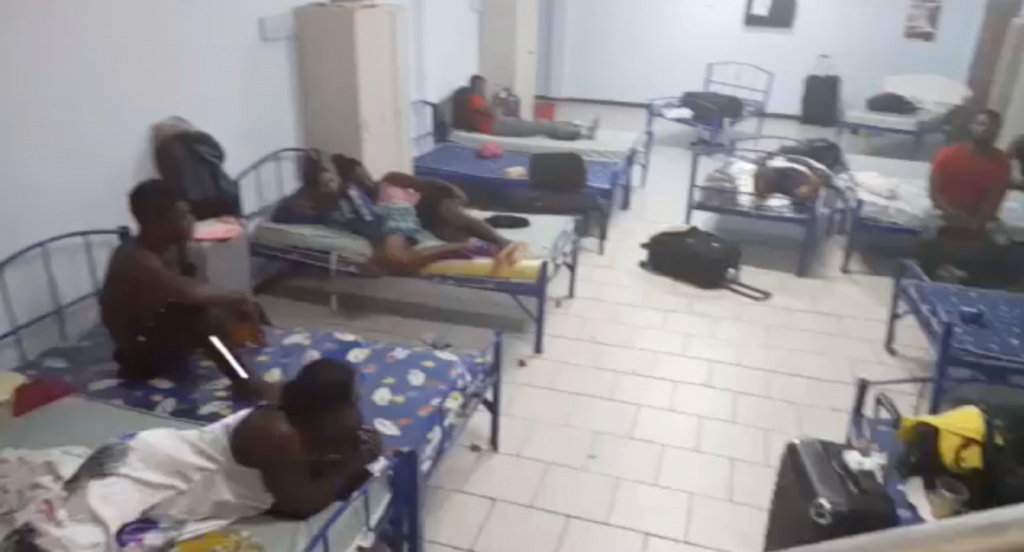 Haitians have been traveling to Guyana to make their way to French Guiana and Brazil which have large Haitian populations.
The Home Affairs Minister, who initially said that the Haitians were suspected of being Human trafficking victims, has admitted that the Haitians never come to settle in Guyana, but rather to move on to other countries.
In a statement today, Opposition Member of Parliament and Shadow Foreign Affairs Minister, Amanza Walton-Desir reminded that Haiti is a full member of CARICOM and all CARICOM nationals are entitled to enter into another CARICOM Member State and be issued an automatic six-month stay.
She criticised the detention of the Haitian nationals by the Government and said she has not seen similar treatment meted out to Venezuelans, Cubans or Brazilians who have all been coming to Guyana in large numbers.
Walton-Desir said the treatment of the Haitians is inexcusable and wrong and must not be encouraged.