Guyana's oil production is set to increase with the ExxonMobil company announcing today that it has started production on the Liza Unity vessel, Guyana's second oil production platform.
In a statement, the company said the move will bring total production capacity to more than 340,000 barrels per day in only seven years since the country's first discovery.
Exxon said production at the Liza Unity vessel is expected to reach its target of 220,000 barrels of oil later this year, as operations continue to be brought safely online.
The recently commissioned vessel adds to the more than 120,000 barrels per day of capacity at the Liza Destiny FPSO, which began production in December 2019.
President of ExxonMobil Upstream Oil and Gas, Liam Mallon said Exxon is ensuring its production is done responsibly.
"We are collaborating closely with the government and people of Guyana to develop this world-class resource responsibly, helping to meet the world's energy needs and delivering enhanced value for all stakeholders at a record pace and well ahead of the industry average", he said.
According to Exxon, the current resource has the potential to support up to 10 projects and the company anticipates that four FPSOs with a capacity of more than 800,000 barrels per day will be in operation on the Stabroek Block by year-end 2025.
In a statement this afternoon, the Government of Guyana through the Ministry of Natural Resources welcomed the move by Exxon to start production at the new FPSO.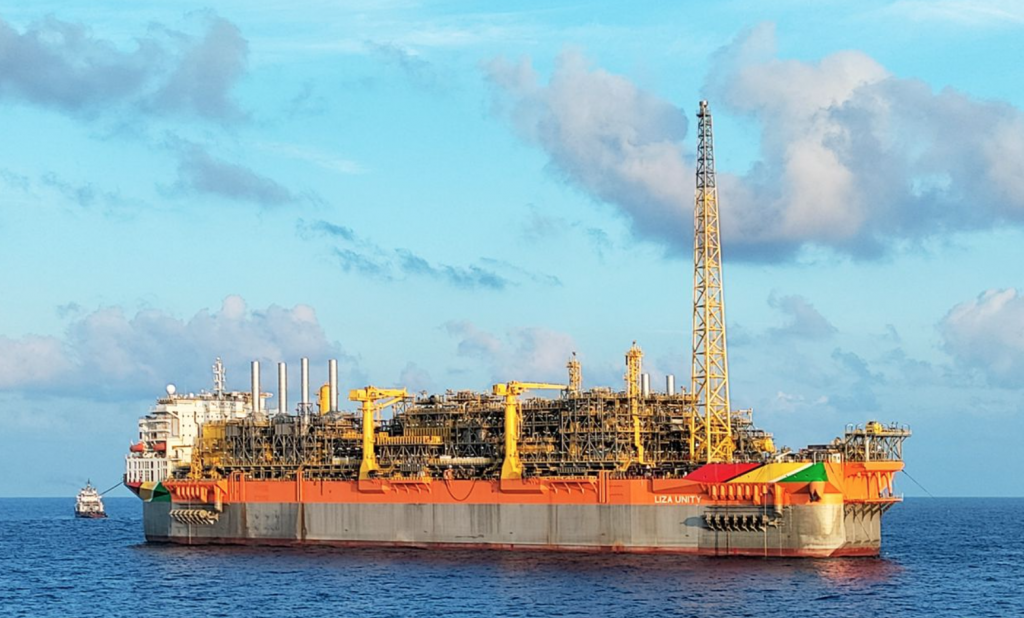 Minister of Natural Resources Vickram Bharrat said the increased total daily capacity of oil, augers well for Guyana, especially on the heels of the Local Content Secretariat and the Natural Resources Fund being operationalized.
The Liza Unity arrived in Guyana in October 2021. It will be able to store around 2 million barrels of crude. The Liza Unity is the world's first FPSO to be awarded the SUSTAIN-1 notation by the American Bureau of Shipping in recognition of the sustainability of its design, documentation and operational procedures.