The APNU+AFC Opposition has lashed out at the government over its decision to limit PCR testing in the midst of a surge in new COVID-19 cases.
The Opposition said the move by the Ministry of Health confirms its belief that the PPP administration has no plan in place to effectively tackle and reduce the spread of COVID-19.
The coalition believes that by the Ministry of Health no longer offering the PCR tests, the move will result in a reduction in reporting of the number of positive cases, and the public will no longer be in receipt of the true spread of COVID- 19 in the nation.
The coalition also believes the decision will force persons to seek testing from the private institutions where they will have to pay up.
"The current rapid spread of the Coronavirus is a direct result of the Government's incompetence and total disregard for the health and safety of citizens by those in office. Upon learning that the Omicron variant was in Brazil and the Caribbean, no efforts were made to prevent its entry into Guyana. The Brazil to Guyana crossing remains open with little to no COVID-19 measures in place", the APNU+AFC said.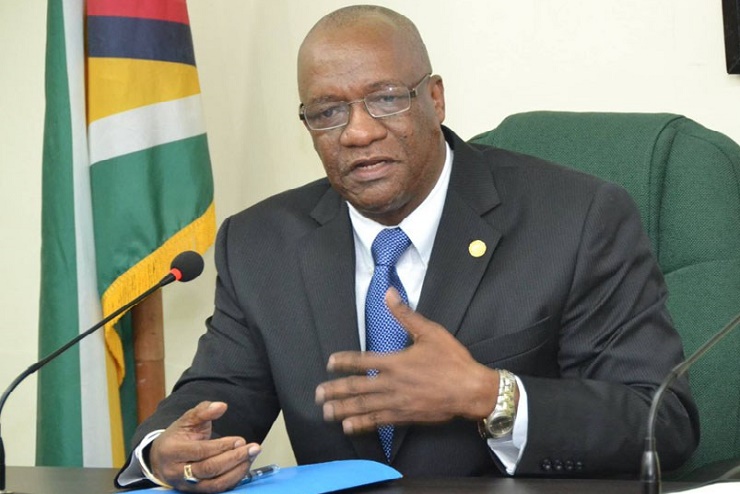 It also noted that there have been no efforts to reduce or stop flights from countries that were recording high numbers of positive cases due to the Omicron variant.
The Opposition said the COVID-19 numbers are "drastically out of control" and expose the government's incompetence in handling the situation.
The people of Guyana, in accordance with ARTICLE 24 of the Constitution of Guyana which states: "Every citizen has the right to free medical attention and also to social care in the case of old age and disability", should have unhindered access to PCR testing.
Guyana has recorded more than 10,000 new cases of COVID-19 in 14 days and the number continues to rise steadily. The death toll has also been increasing.
The coalition said the Government should be boosting its capacity to do more daily testing so that it can be aware of the COVID-19 situation and make informed decisions to positively impact the health and safety of the people of Guyana.