The Opposition APNU+AFC today called on the government to return to the table and start fresh broad-based consultation on the reform of the country's electoral laws.
According to the Opposition, the Government must face the reality that the nation has rejected both its amendments to the Representation of the People's Act and its public consultations on electoral reform.
The government last week announced that it has started public consultations on the proposed electoral reform, but those consultations have been confined to a few groups.
Opposition Member of Parliament, Geeta Chandan-Edmond said the government's approach fails to address key systematic and structural flaws.
"As such, the PPP totally fails to address key systemic and structural flaws and weaknesses in our electoral system. It totally avoids any consideration of major constitutional, statutory, administrative, operational, and technological reforms. In fact, the PPP's approach seems more likely to make free, fair, and uncontested elections in Guyana more elusive. For the sake of the country, we can and must do better! We need all stakeholders to participate and be satisfied that we have improved the system and prepare the basis for free and fair elections," Chandan-Edmond said today during a press conference.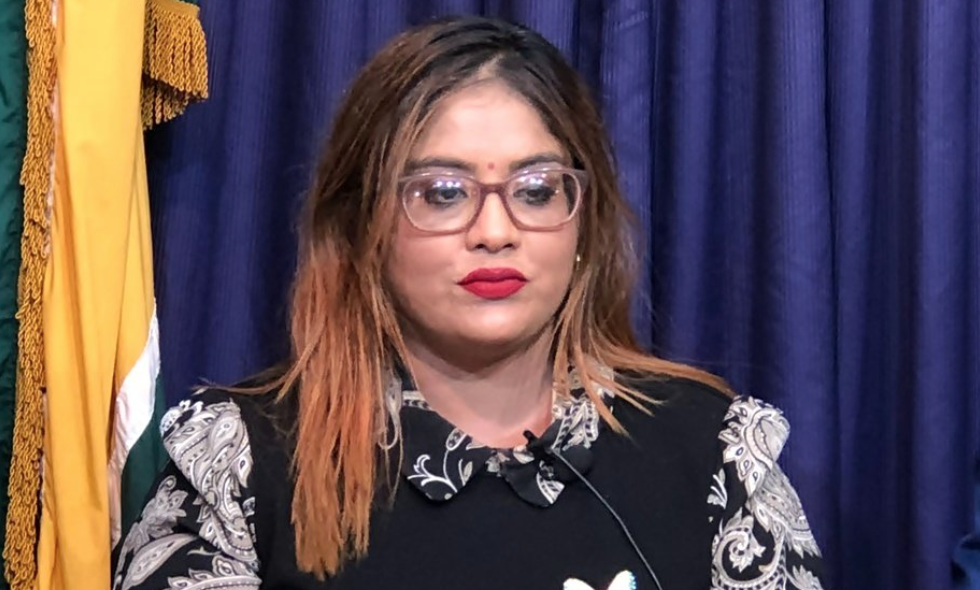 The Opposition has not made any submissions since the government opened the process for written submissions last November and today Opposition Leader, Aubrey Norton said the Opposition was not avoiding making submissions but it did not want the process to be seen as political one, and so it gave civil society groups a chance to make submissions.
Chandan-Edmond also shared similar views.
"For the Opposition, local, regional, and national elections must meet three objectives: (i) only eligible persons must be registered, (ii) results must accurately reflect the will of those who voted, and (iii) every step of the election process (viz., registration; production of voters' lists; voting and counting; and tabulation and declaration of results) must win the trust and confidence of the public, participating parties, and other relevant stakeholders," the Opposition MP stated.
Additionally, the Opposition is maintaining that a comprehensive electoral reform must rest on four pillars which include a thorough review by GECOM of its performance in managing recent elections, national consultations, involving the public, civil society, and the parliamentary political parties as well as an in-depth involvement of experts on electoral laws, electoral systems, elections technologies, and elections management.
The Opposition said it anticipates no difficulty in recruiting such expertise, given the international support for electoral reform in Guyana and holistic constitutional and legislative amendments or enactments.
The Opposition said it is ready to sit and meet with the PPP Civic to start ironing out the reforms that are needed to reform the country's electoral system.