The Chairman and Commissioners of the Guyana Elections Commission met this afternoon with Attorney General Anil Nandlall on the proposed reform of Guyana's electoral laws.
The meeting took place at the Attorney General Chambers and lasted for close to two hours.
After the meeting, Opposition nominated GECOM Commissioner Vincent Alexander told News Source that the meeting was nothing more than a "fiasco", since GECOM never had discussions on proposals of its own to submit to the Attorney General.
"There is no GECOM position. What turned out is that the Chairperson seems to have made submissions which are her own views and internal submissions being made for internal discussions. She submitted those to the AG's office. In today's meeting, she (the GECOM Chair) then went through what her submissions were. And we made it clear that GECOM was in no position to have an interaction that was elective because GECOM has not collectively discussed anything, though we tried on more than one occasion, to have such discussions", Alexander said.
The Opposition Commissioners said there should have been detailed discussions and agreements at the GECOM level on the proposed amendments.
Mr. Alexander said the Opposition Commissioners stand firm on their position that GECOM`s participation in any reform process should follow on from a review of election 2020, the conduct of which has occasioned the reform.
Additionally, they believe that the reform should focus on agreed-to and ventilated concerns of the stakeholders, rather than the concerns of a stakeholder, the governing party, which he said has assumed the posture of the complainant, prosecutor, judge, and jury in the post-election period, and in relation to the need for electoral reform.
Alexander said "we are of the view that GECOM must have a proper internal review of its systems, particularly what happened during 2020 because only such a review can allow anyone to know what are the deficiencies, the flaws, the gaps that need to be plugged. Outside of that, any approach is unscientific and ad-hoc".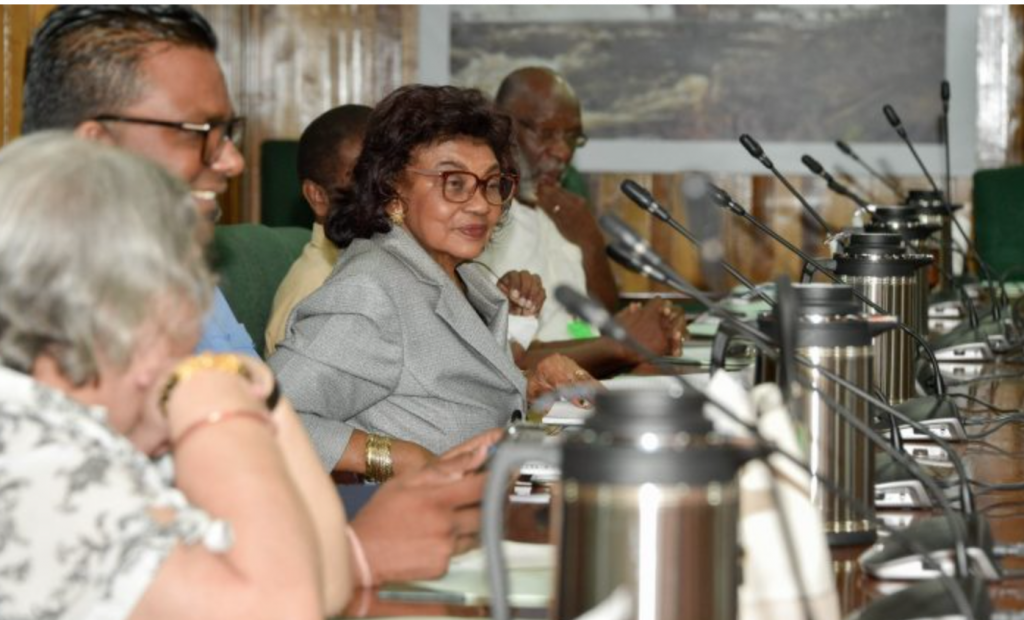 The GECOM Commissioner said he now believes the Commission has now been challenged to do what it has not done and see if the Chairperson and the other Commissioners are committed to performing their duties as a true Commission.
The Opposition Commissioners believe that the manner of conduct of the proposed reform is "undemocratic, flawed, deficient and self-serving", and is not an appropriate platform for the birthing of the substantive changes that are required.
They said they cannot embrace the current process as formulated, notwithstanding their commitment to the "much-touted and needed reform".