One day after the Director of Public Prosecutions discontinued the private criminal charge that was filed by Woman Police Constable Shawnette Bollers against Attorney Nirvan Singh, the Police Constable picketed the DPP's Office, pointing out that the DPP has stripped her of her right to be heard by the Court.
The DPP did not give any reason for her decision to discontinue the matter against the Attorney who is the son of retired Acting Chancellor, Justice Carl Singh.
The Attorney for Ms. Bollers has already indicated that he plans to challenge the DPP's instruction to discontinue the matter.
During her solo protest today, the Woman Constable said all she wants is for justice to be done in the matter. She expressed disappointment with the DPP's decision.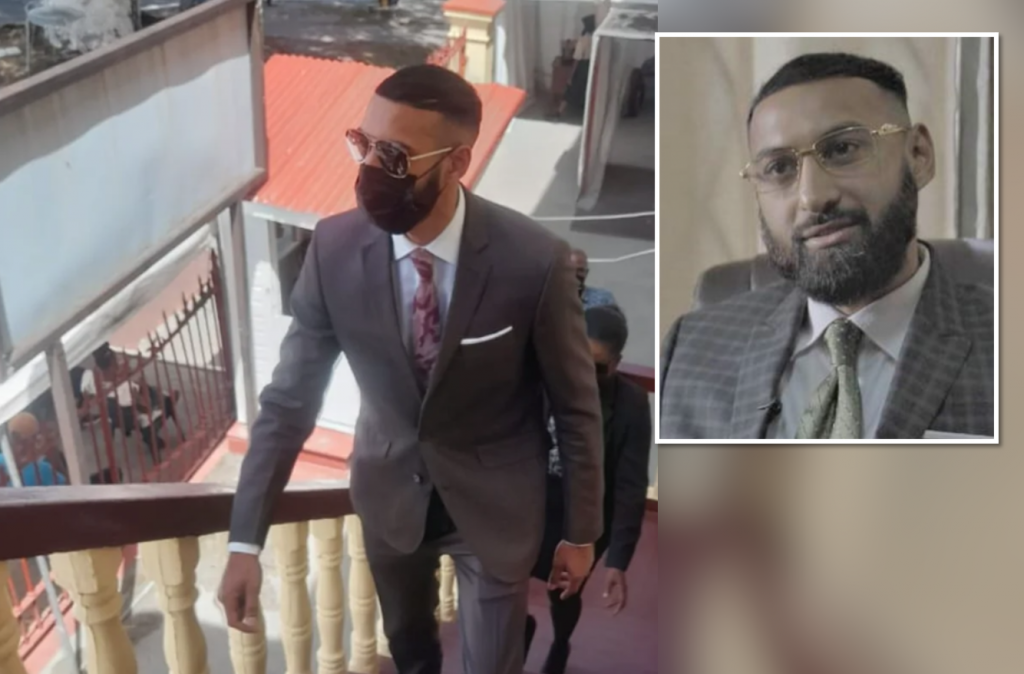 "I need my case to be heard, I need it to be tried…if there is something let it come forward and let the public see because that night it impacts me and it will leave a scar with me for the rest of my life. I need the public to know, I need it to come to trial, what is there. Let the country see, let the world see what we as black women endure in the Guyana Police force", Constable Bollers said.
In the private criminal charge that the DPP discontinued, Bollers accused Attorney Nirvan Singh of racial hostility towards her.  She complained that he hurled a number of racist remarks at her after allegedly spitting on her and chasing her out of his father's yard where she was on security duty.
Though an official Police complaint was filed, there was never any decision made on charges against the Attorney, and that triggered Bollers to file the private criminal charge.
Today, the People's National Congress Reform criticized the DPP over her decision to discontinue the matter.
The PNC said the actions of the DPP will be seen by many as not only unprofessional and unprincipled, but also as a decision influenced by considerations of politics, race, and social status.