Opposition Leader Aubrey Norton has submitted a motion to the National Assembly, calling for an international investigation to probe the bribery and corruption allegations that have been leveled against Vice President, Bharrat Jagdeo in a US news report.
The Vice President has repeatedly denied the allegations.
Mr. Jagdeo became the center of a corruption scandal after a  bribe-for-contracts allegation was made against him in an undercover Vice News investigative report.
With the opposition coalition not letting up in its calls for the allegations to be independently probed, the Opposition Leader has prepared a full motion seeking the international probe.
Just after presenting the written motion and supporting documents to the Clerk of the National Assembly this afternoon, the Opposition Leader said the country cannot and should not turn a blind eye to the serious allegations of corruption swirling around the Vice President.
"It calls for a credible, international investigative team to investigate the allegations of bribery and corruption leveled against Vice President Bharrat Jagdeo. Guyana is a signatory to the UN convention on corruption and therefore Guyana has an obligation to live by that convention, which no doubt establishes the need for action against corrupt activities," the Opposition Leader said.
Leader of the Alliance for Change Khemraj Ramjattan reiterated the calls for Mr. Jagdeo to step aside to make way for an international probe. Ramjattan said that even if there is no investigation, the Vice President should still be removed from the position because of the magnitude and seriousness of the corruption allegations against him.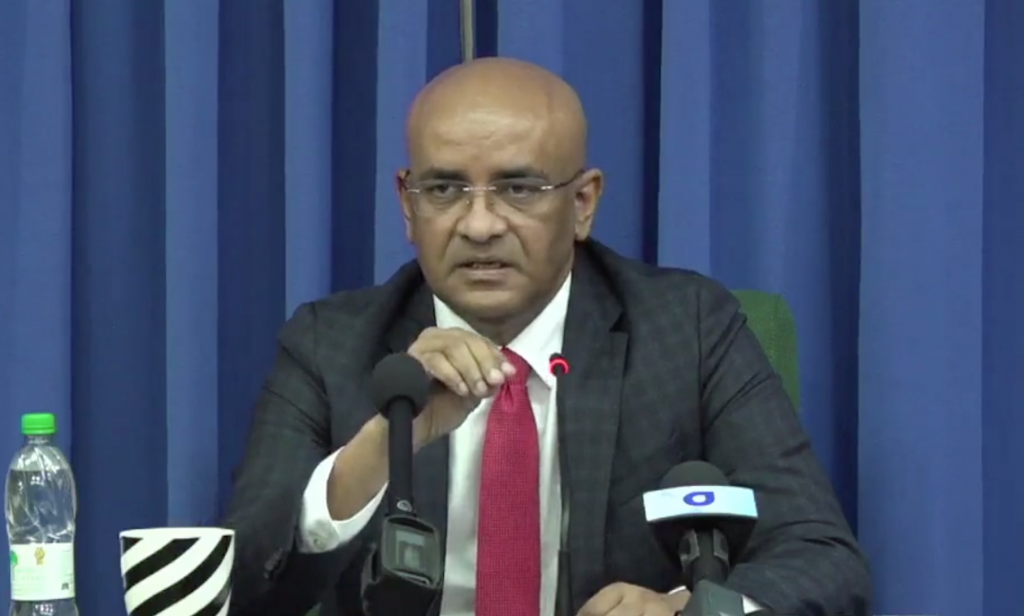 "You have a Vice President who is literally being baby-sitted by a President in connection with such serious allegations. You can't go after the middlemen or the investor when you get the boss man so much involved and it is important then that we make sure, there is an independent Commission of Inquiry if not a world bank investigation, it is very important. He must come off as Vice President completely just like every other public servant who would have been interdicted," Ramjattan said.
The Opposition has threatened 'other political actions' if the National Assembly shoots down the Opposition's motion. 
The governing People's Progressive Party has a one-seat majority in the current National Assembly but usually relies on the support of Government Advisor and Opposition Member, Deputy Speaker Lenox Shuman who represents the joinder party list in the Assembly.