The St. George's High School went up in flames this afternoon resulting in the displacement of more than 420 students and several teachers.
The Guyana Fire Service was summoned to the early afternoon blaze after the security and a teacher raised an alarm when smoke was seen billowing from a section of the two-story wooden and concrete building.
The school is located just across the road from the historic St. George's Cathedral. The recently refurbished cathedral was not affected.
At the fire scene, the Guyana Fire Service was quick in its response and arrived at the scene with four fire tenders. The fire service was able to source water from the nearby canal along Church Street.
But despite their best efforts, the fire quickly enveloped the entire wooden top of the building within 10 minutes, resulting in the roof caving in.
A teacher who was at the school conducting remedial classes with transition students said once she was alerted to the fire, she quickly ensured all of the students were out of the building and compound.  She also managed to get her car out of the schoolyard.
"When I was told by the cleaner that she saw some smoke coming from a section, I grabbed everything and told the children to grab everything and lets run out of the school building and we did that. We grabbed all that we could and we ran as quickly as we could", the teacher related.
Minister of Education Priya Manickhand who visited the scene of the fire said every time there is a school gutted by fire, it is a sad and worrying problem.  She said students will likely be affected, but her Ministry will begin looking at places to house them when the new school year begins in September.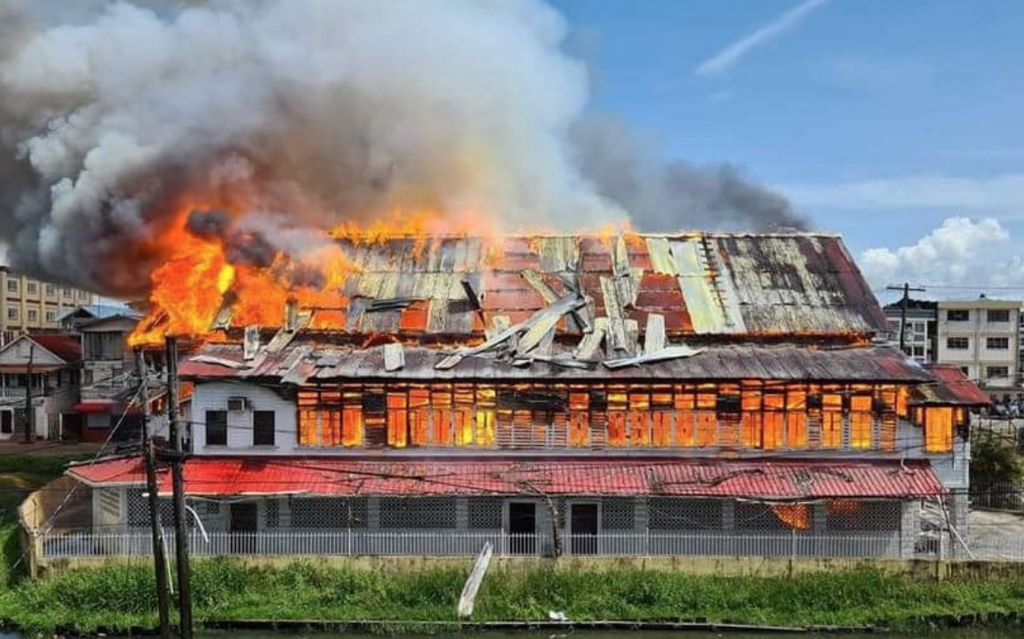 "It is going to be a major issue because we are actually seeing a better retention rate and more students are coming in and staying in because of various pathways, not only full out academia that you are accustomed to, but the TVET courses and this was a particular school that we had a lot of interest in because of what we thought we could do with it and so space is an issue in and around Georgetown…and this is really heartbreaking", Manickchand told reporters.
Chief Education Officer, Dr. Marcel Hudson said once he learned of the fire, he rushed across to the scene. He said the Education Ministry will not waste any time in looking at alternative arrangements to accommodate the displaced students and their teachers.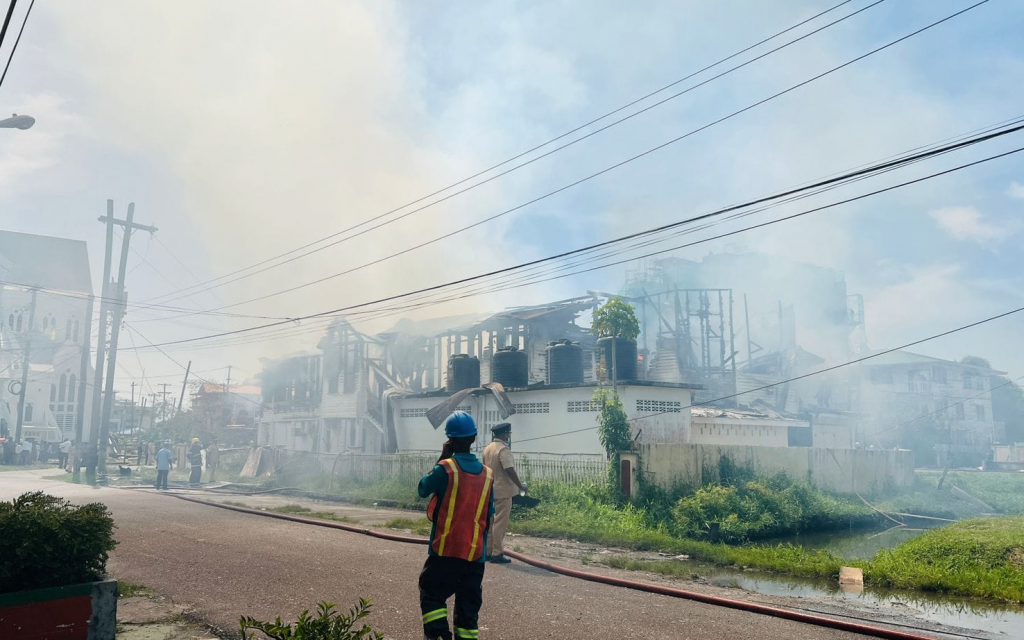 "This is something that we will have to sit down and see what is the best response to the situation", he said.
The Guyana Fire Service has launched an investigation into the fire and has already started to take statements from those who were at the building when the blaze was first noticed.