While noting that the Guyana Government continues to demonstrate serious and sustained efforts to fight the trafficking of persons, the US State Department's 2022 Trafficking-in-Persons report highlighted the fact that for the first time in four years, there were no convictions of persons involved in trafficking in persons.
The US State Department's International Trafficking-in-Persons report was released on Tuesday.
According to the report, although the government meets the minimum standards in the efforts to combat trafficking in persons, it did not convict any traffickers for the first time in four years and also did not formally approve standard operating procedures (SOPs) to identify victims, provide sufficient security for trafficking victims at shelters, provide enough Spanish-language interpreters, identify any victims among the vulnerable Haitian population, or adequately oversee recruitment agencies.
The report found that in Guyana, the judicial process remained slow, with trafficking and other major criminal trials taking an average of two years and up to three years to be completed.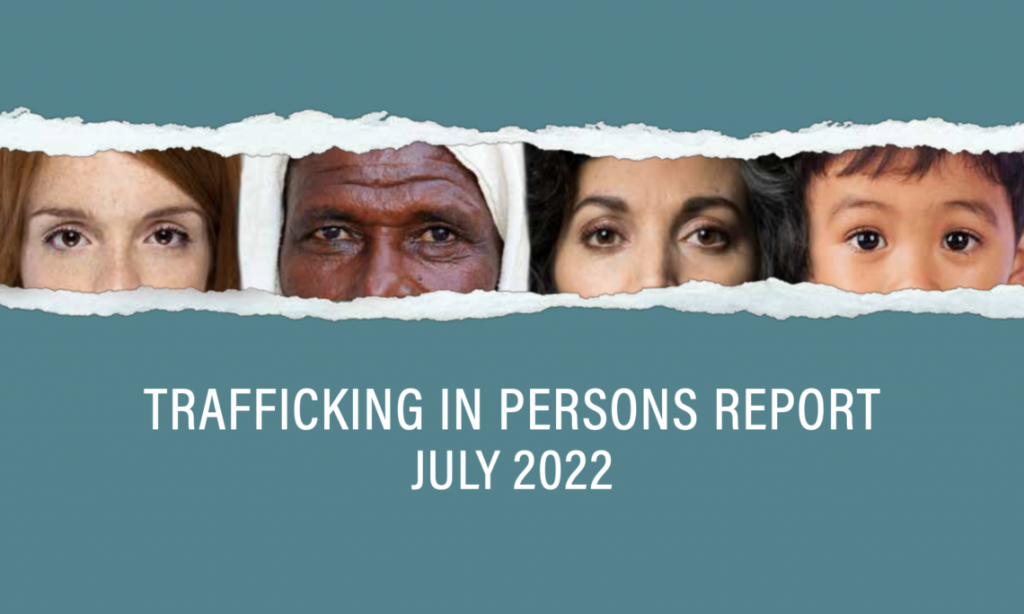 It also highlighted the need for investigations to be done against officials who are accused of taking advantage of trafficking victims, citing reports from a group of Venezuelan women who were arrested and complained of being robbed of their money by the Police.
The US State Department which released the report is recommending increased prosecutions and convictions in sex and labor trafficking cases.
It believes those cases should be pursued under the Combating Trafficking in Persons Act of 2005, including cases involving child victims.
The report is also recommending that security be assured for victims, especially those residing in government shelters, and their relatives.
The Guyana Government is also being called upon to formally approve and implement victim SOPs and fund specialized victim services, particularly for a child, adult males, and Venezuelan victims in their native language, including for indigenous populations.
The report has also called for more investigation of trafficking in person cases in remote parts of Guyana where there are reports of people trafficking.
Guyana remains on Tier 1 in the annual report. The country is recognized as increasing its efforts to tackle the scourge of trafficking in persons.