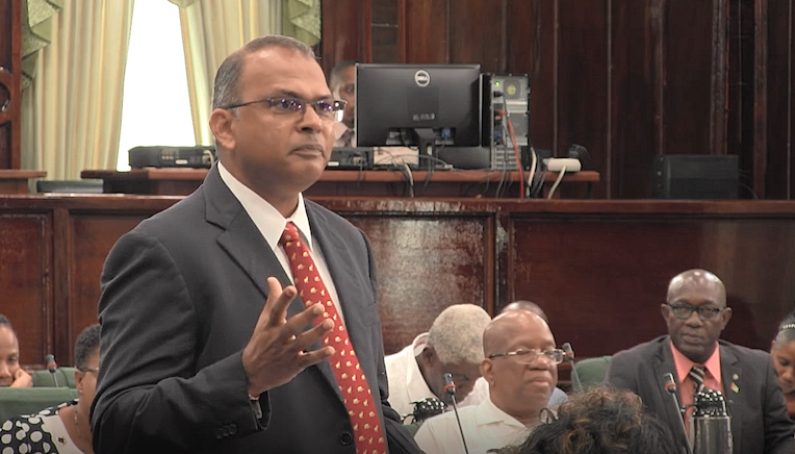 As the budget debates continued this morning, the opposition's point man on public health, Dr. Frank Anthony, lashed out at the government over some its procurement practices for the health sector, telling the National Assembly that the Government has been paying for drugs that are not being delivered.
"What is unbelievable Mr. Speaker is that more than $345 million were paid for drugs but it was not delivered. Mr. Speaker, in 2015, the Ministry is yet to receive 146 million worth of drugs that was already paid for", Anthony argued.
He said the trend has been continuing in all of the budget years since the coalition government took office.  Dr. Anthony said "somebody needs to explain what is going on in this Ministry of Public Health".
According to the Opposition member, there are drug shortages at every health facility in the country and therefore the Ministry of Public Health should be doing more to ensure that needed medications are delivered on time.
"Don't come here and pretend that they aren't shortages. Right now at the Georgetown Hospital,  there are shortages. Go to any one of the health centres and we can identify shortages. So don't come here to tell us that we don't have shortages", he shouted, as the Public Health Minister, Volda Lawrence heckled from her seat.
Anthony said there is also an issue of importers for pharmaceuticals being without the requite licenses for them to import the needed pharmaceuticals.
"We cannot get a single document to prove that these importers are actually registered. Something is definitely wrong in that Ministry", Anthony told the House.
He said he has been asking the Health Minister for over a year to provide the registration for the importers, but she is yet to do so.
The Health Minister is expected to address many of the issues when she contributes to the Budget debate later this week.