Drug shortages continue to be a bugbear for Guyana's health sector, which when compounded with other issues have been characterized as "systemic problems" by Health Minister, Dr. Frank Anthony.
During his contribution to the budget debates today, Dr. Anthony blamed the former APNU+AFC government for the issues facing the health sector.
"In health, we are still battling with many challenges, and this includes drug shortages, lack of adequate infrastructure, lack of ambulances, these problems are systemic and while some progress has been made, it would require a lot more work to permanently correct the deficiencies and damage done by the APNU+AFC," The health Minister said.
Issues related to drug shortages and lack of resources have dogged the health sector in Guyana for more than 15 years under both the PPP and the APNU+AFC governments.
But Dr. Anthony today claimed that the PPPC government has inherited a situation where drugs and medical supplies were not purchased since 2018.
"We had to start to address this shortage by doing emergency procurement to fill the immediate needs and we are hopeful that with this year's allocation of more than $7B that we would stabilize this situation", the Health Minister said.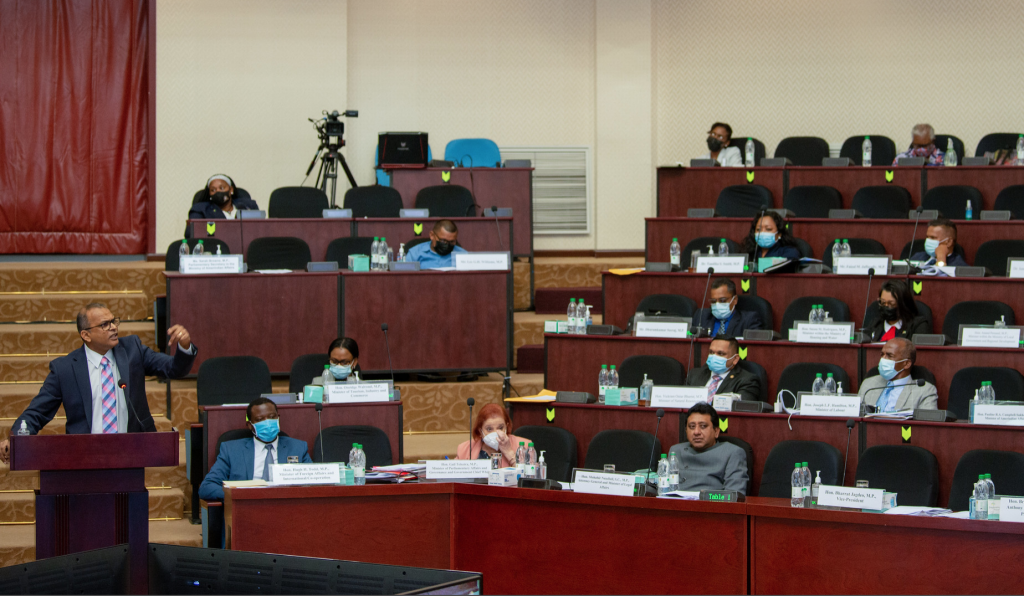 A probe done by Stabroek News has revealed that over $12 Billion has been awarded in health contracts in four months with $2.1B of that being done via sole sourcing.
The Health Minister indicated that his Ministry is moving to complete a number of health facilities that were left incomplete by the former Government.
He made specific reference to the Infectious Diseases Hospital which currently houses COVID-19 cases.
The hospital was converted from a hotel into a hospital within months, but the Health Minister complained that it was inoperable when he took office.
The facility is now housing all critical and other serious COVID-19 cases in the country.