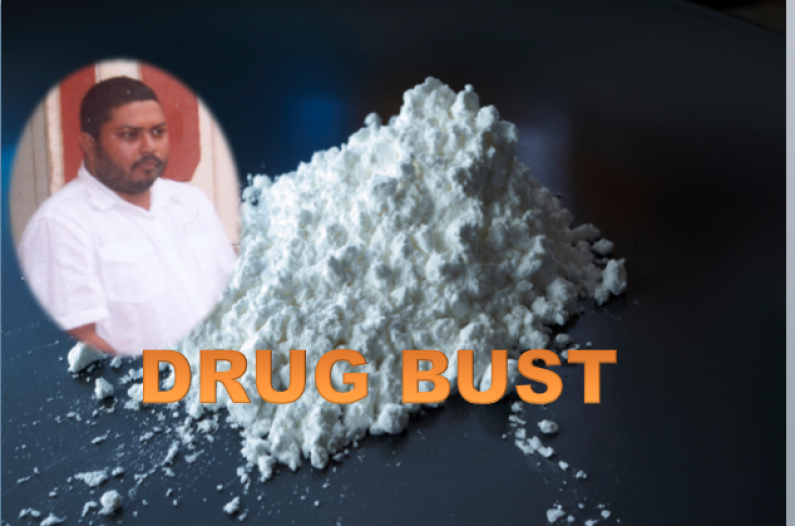 Acting on intelligence information, the Customs Anti Narcotics Unit carried out a major drug raid at a house in the Diamond Housing Scheme on Thursday afternoon.
The agents found and seized over 225 pounds of cocaine along with a large sum of money and ammunition for assault rifles. The cocaine was found in frozen seafood and in its loose form. CANU agents are convinced the cocaine was being prepared to be trafficked out of Guyana.
At least five persons have been arrested in connection with the cocaine, ammo and drug money find.
Among those arrested was suspected drug trafficker Barry Dataram who had successfully fought off an extradition attempt a few years ago after he was named in US court documents as a drug pusher.
Dataram was found in the house where the multi million dollar bust was made.
Investigators believe that the house was being used as a "drug house" to  prepare cocaine shipments and to hire and pay persons to ferry cocaine out of Guyana.
It is believed that other persons may be linked to the cocaine and money stash.
The Customs Anti Narcotics Unit has been working closely with regional drug enforcement agencies and the US Drug Enforcement Agency.
The past year has seen several drug busts at both the Cheddi Jagan Airport and the JFK Airport.
Investigations are ongoing.
LIKE our Facebook page: https://www.facebook.com/NewsSourceGuyana
Follow us on Twitter @newssourcegy