Prime Ministerial Candidate of the People's Progressive Party Civic retired Brigadier Mark Phillips introduced himself to the party's support base in Albion on Sunday as a true PPP candidate who wants to continue serving his homeland.
Mr. Phillips used the platform to dismiss claims by the APNU+AFC's Joe Harmon that he was a token candidate for the PPP.
"One of their leaders Joe Harmon referred to me as African or black tokenism on the PPP list, but Comrades if we are to follow his reasoning, if taken seriously, he is telling you that all non-Africans on the coalition are mere tokenism. But we don't believe that. We believe everybody has a right to support whichever party they want to support," Phillips told the thousands in attendance at the PPP's rally.
At a political meeting in Buxton last week, APNU+AFC Candidate Joe Harmon described the PPP's selection of Phillips as nothing more than tokenism, pointing to the candidate's race.
"It is really a contemptuous act on the part of the PPP that says 'look, once you put up a black face…and black people are going to vote for you… No way, no way, no way, I say no way…", Harmon told his party supporters.
Phillips fired back at the statements made by Harmon said such statements point to the desperation of a political campaign.
"The coalition is running scared and desperate. Joe Harmon referred to me as African or Black tokenism on the PPP… Harmon is worried and desperate. We don't just speak about racial harmony, we [the PPP] lead by example," the PPP's PM candidate said as the crowd erupted in cheers.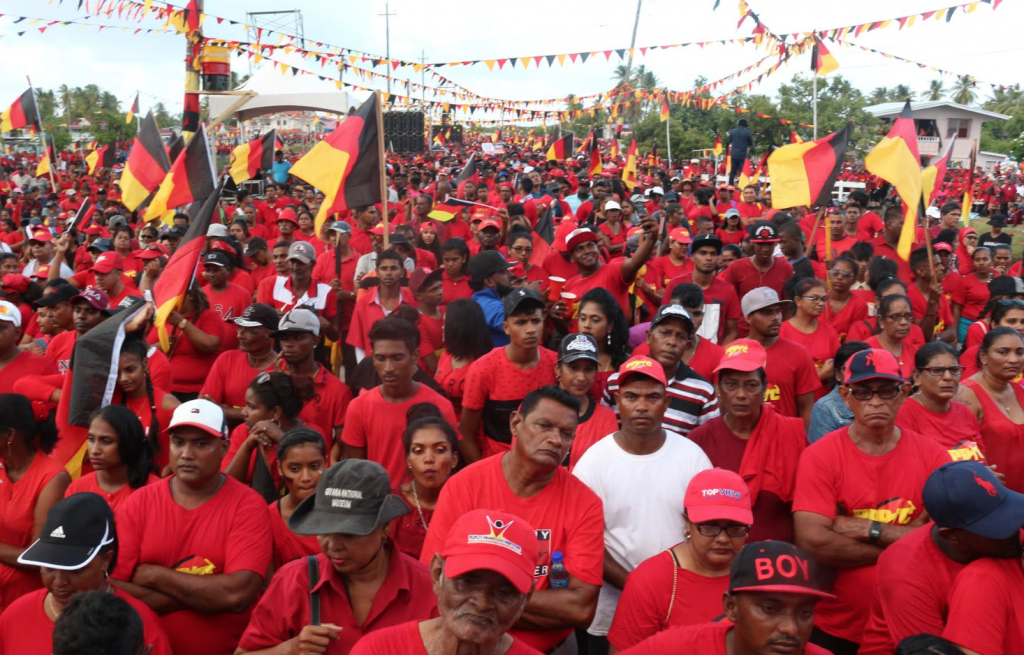 The retired Chief of Staff of the Guyana Defence Force reminded that he served Guyana for close to four decades in the military and remains committed to public service, adding that he is adding all of that experience to the PPP.
He said as someone who has been involved in national security matters at the highest level, he understands and knows the importance of crime-fighting and creating a safer environment.  
Victory, he said, is at the doorsteps for the People's Progressive Party.
As the political parties step up their campaigning all across the country, the Ethnic Relations Commission has issued a call for an end to all acts of hostilities. The ERC pointed to several statements made by candidates on the campaign trail so far, including remarks about tokenism.
"Our freedoms are enshrined allowing each and every Guyanese the democratic right to freely associate and support a political Party of his/her choice and to engage in lawful activities concomitant with election campaigning," the ERC said in its statement. (Ravin Singh)