by Ravin Singh
Described as the "real McCoy" by an earlier speaker, Brigadier (rtd) Mark Phillips sought to assure supporters of the People's Progressive Party (PPP) that he will assume the second highest office in the country after the March 2, 2020 General Elections.
"I will be the next Prime Minister of Guyana. I will be a Prime Minister for all Guyanese. I will be a Prime Minister for all Guyana regardless of race, religion and political affiliation," the PPP's PM candidate said to the large gathering at the launch of the party's election campaign at the Kitty Market Square this afternoon.  
Phillips was unanimously approved for the Prime Ministerial candidacy spot in the PPP by the party's central executive committee last Friday. 
The retired Chief of Staff used his maiden political address to outline what makes him qualified for the post of Prime Minister. 
"What do it bring as PM candidate? Years of experience in public service and leadership.  My experience in leadership and public service will help the PPP to move Guyana forward," he said, adding that what remains important to him is making a difference in the lives of the Guyanese people.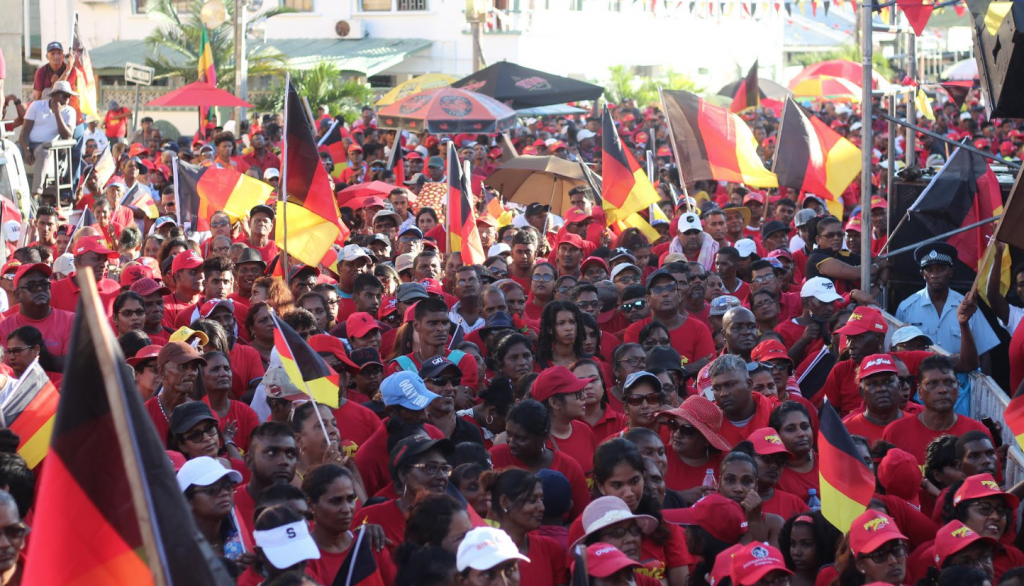 Against the backdrop of military experience, Phillips said one of the main focus of the party, should it secure victory at the polls, will be the development of an anti-crime and security strategy for the country. 
He said that the plan will be a comprehensive one which will be linked to other peripheral strategies that to create employment and reduce poverty, all of which are aimed at providing a better life for all Guyanese.
"PPP has been listening to the cries of youth and elderly. Youth and elderly have wonderful ideas that will help to create a better life for all Guyanese," the PM candidate shared, while encouraging supporters of the party to read its manifesto.
"Read the manifesto and come March 2, 2020, we will vote for the cup and return the PPP to government. I can assure you that it is the PPP that has the vision and strategy to lead the people of Guyana towards prosperity" Phillips reiterated.