On the same day that he declared that he will be picking his Prime Ministerial nominee after the elections, President David Granger back peddled on that position this evening and announced that AFC Leader Khemraj Ramjattan will be his Prime Minister in a new APNU+AFC Government.
Speaking before a large gathering for the coalition's second rally in the Region Five area tonight, the President said that Mr. Ramjattan, who is the current Minister of Public Security, will be his Prime Minister in a new government.
"We have signed on the dotted line and Khemraj Ramjattan will be my Prime Minister", Mr. Granger declared to loud cheers from his supporters.
He said the APNU+AFC is stronger than ever and must not allow Guyana to return to the People's Progressive Party rule, adding that his decade of development will cater for all Guyanese and not just those who support him.
The President's announcement of Ramjattan as his Prime Ministerial Candidate came hours after the AFC rebuffed his statements earlier in the day that he has not selected a Prime Ministerial Candidate since it is not catered for in the Constitution.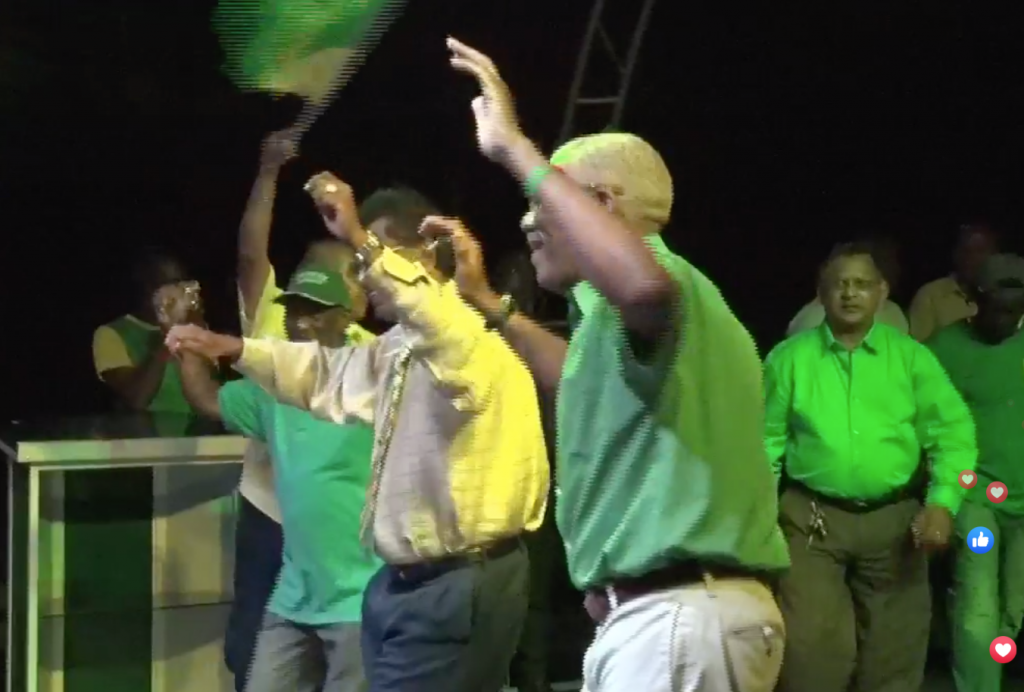 The AFC in its statement said the President's reported statement caused confusion among coalition supporters and was in contravention of the revised Cummingsburg Accord that the APNU and AFC Leaders signed on Christmas eve.
As the rally came to an end, Mr. Granger and Mr. Ramjattan joined hands on stage to the sound of the party's jingle for the elections and the beats of african and tassa drums.