While accepting the credentials of the new Australian High Commissioner to Guyana, President David Granger today expressed sorrow at the ongoing wildfires in Australia that have devastated parts of the country.
"We have been deeply saddened, and I express sincere condolences on behalf of the Government and people of Guyana, for the loss of lives and destruction caused by continued bushfires in Southeast Australia", President Granger told the new Australian High Commissioner.
He said as a low-lying coastal state, Guyana is threatened by global warming and rising seas levels along its Atlantic Coast and the country is also aware of recent fires in the Amazon region of neighbouring Brazil.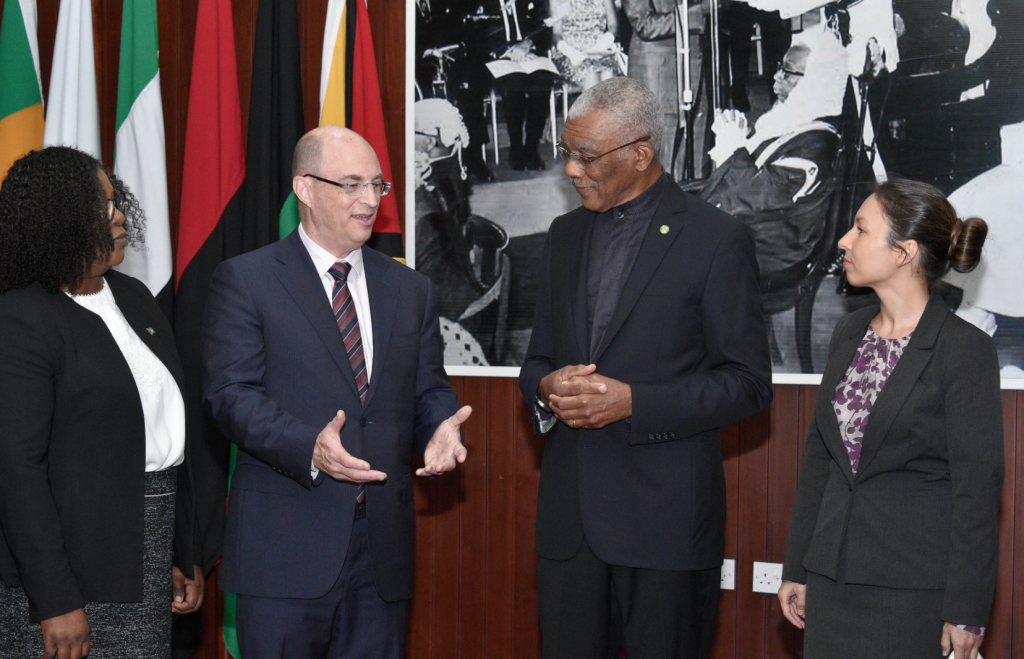 President Granger said "these adverse and extreme environmental events highlight the need for immediate and decisive global responses to protect the environment and humanity."
The Australian High Commissioner Bruce Lendon accepted the President's condolences and expressed the need for Guyana and Australia to continue working together on several areas.
Guyana and Australia have shared diplomatic relations for more than 40 years.