The Leaders of the APNU and the AFC, President David Granger and Minister Khemraj Ramjattan met today to deal with issues related to the renegotiation of the Cummingsburg Accord.
Representatives for the two sides have been meeting and there are still a number of issues that are still to be addressed.
While the AFC Executive is pushing for the negotiations to wrap up by this weekend, President Granger today gave a December 1 timeline.
Once the negotiations are completed, the President said the coalition will launch its campaign for the 2nd March elections.
One of the sticking points in the negotiations has been the AFC's insistence that its Leader, Khemraj Ramjattan be the Prime Ministerial Candidate.
The President today said he is open to recommendations but reminded that it is the President who appoints the Prime Minister.
Meanwhile, sources close to the negotiations have told News Source that the AFC is also pushing for Ramjattan to retain the portfolio of Public Security if he is made Prime Minister.
Additionally, News Source understands that the AFC is willing to give up some Ministerial positions. However, it wants to hold on to Public Infrastructure, Public Security, Business and Tourism and Agriculture.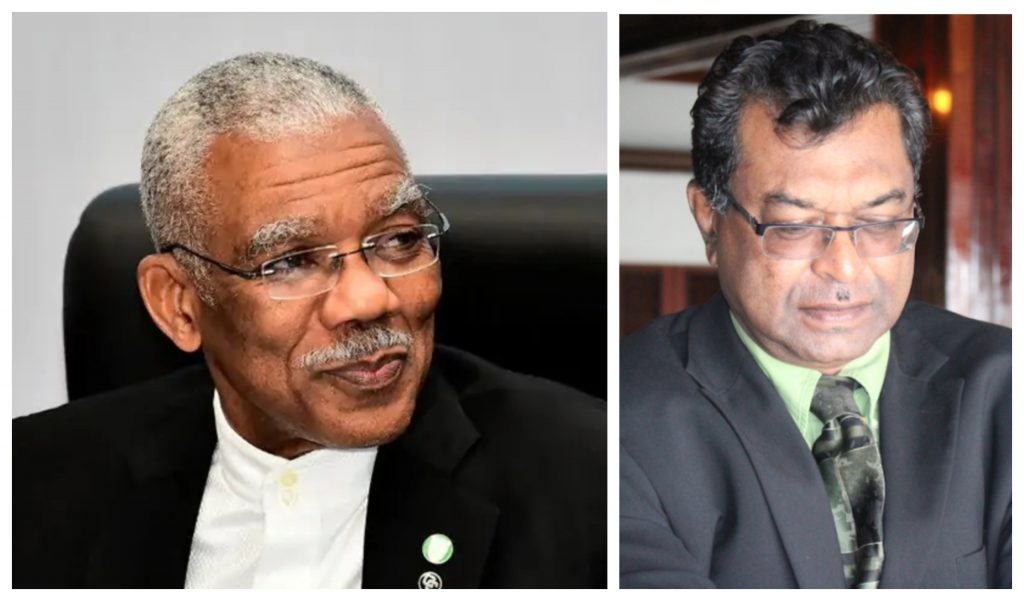 A source close to the negotiations indicated that based on the AFC's proposal, it may be leaving one of its founder leaders, Raphael Trotman out in the cold again.
Following the last elections, Trotman who is the Chairman of the party, was not among the initial list submitted to the President by the AFC for Ministerial appointments.
It was the President himself who reportedly brought Trotman into the Cabinet as Minister of Governance and later appointed him as Minister of Natural Resources.
The APNU is pushing for the ratio of seats in the National Assembly for the coalition to be changed from 60:40 to 70:30.
The APNU through its negotiators have reportedly been making the case for a reduced number of seats for the AFC in the parliament and on the regional councils.
President Granger has maintained that he prefers for the issues of policies and programmes to be looked at and not personalities at this stage.
There has been no word as yet on the outcome of today's meeting.