The Vice President of the Plaisance Basketball Club, Thenga Adams has found himself in a different league after he was busted at New York's JFK Airport with cocaine in four pairs of sneakers.
The 29-year-old man who worked as a Communications Officer for Guysuco, arrived in New York from Guyana on April 7, 2015.
According to US Court documents, he was selected for a Customs inspection and he submitted two suitcases to be inspected.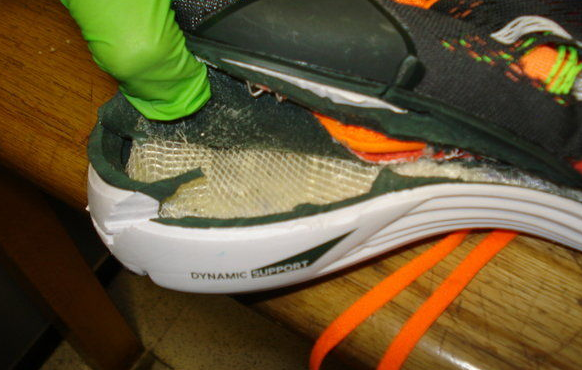 He told the investigating officers that he had packed both suitcases and that the contents belonged to him.
The court documents revealed that during the inspection of the suitcases, four pairs of sneakers were discovered and they appeared unused and very light.
A closer inspection was carried out on the sneakers and when officers cut into the heel area of each sneakers, a white powdery substance emerged and tested positive for cocaine.
A total of 3 1/2 pounds of cocaine was found in the heels of the sneakers. Adams was immediately arrested and admitted that he knew that cocaine was hidden in the sneakers.
He has since been charged and has been remanded to prison.
Filed: 14th April, 2015