While reporting a 29.8% decrease in serious crimes for the year when compared to the same period last year, the Guyana Police Force stated that it plans to tackle the spate of robberies being conducted by motorcycle riding robbers.
A number of the robberies have been caught on camera, but its unclear how many of the suspects have been held and charged.
In a statement from its headquarters, the Police Force said that recognising that criminal minded persons have been riding motor cycles and bicycles in their robbery attacks on citizens, extensive campaigns are ongoing in the Police Divisions to reign in and detain suspects in that form of criminality.
The Force has already confiscated a number of motorcycles suspected to have been used in crimes. Lawful ownership is now being determined as part of the investigations.
Tapping itself on the shoulder, the Police Force stated that its constant operational activities have led to a 38.4% decrease in armed robberies where firearms were used by the perpetrators and a 47.7% decrease in armed robberies where other instruments were used.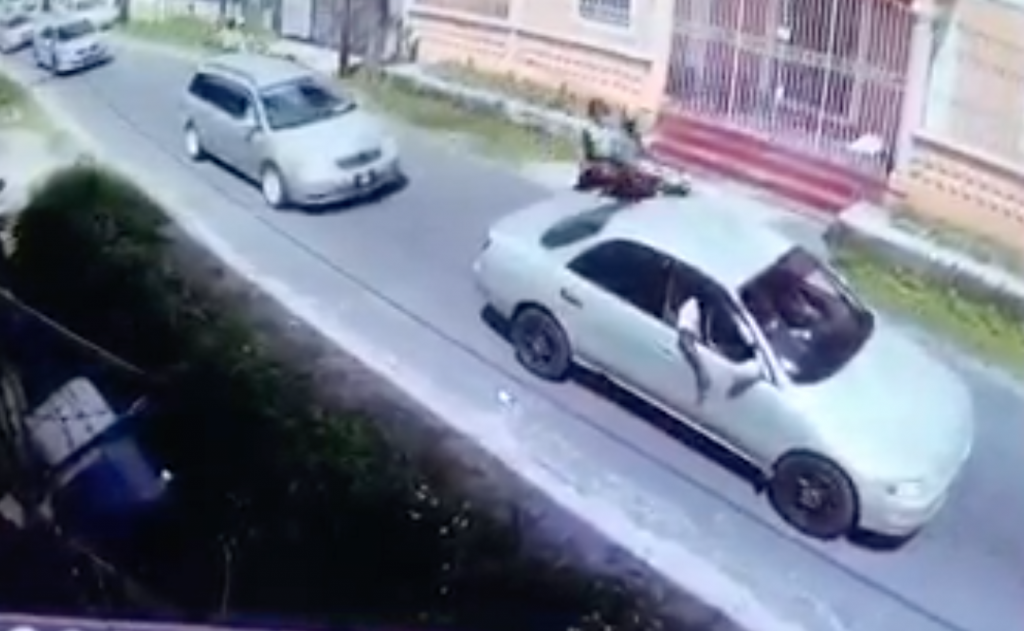 There has been a 22.9% decrease in murders when compared to the same period last year, according to the Police. So far for this year, a total of 37 murder cases have been recorded.
The Police Force has also reported that countrywide operations by the Force's Narcotics Department have resulted in more than 111 kilograms of marijuana and 267 grams of cocaine being seized. A number of persons are before the Courts on those busts.
The Force said while it continues its crime fighting efforts, it still wants members of the public to remain security conscious and to stop moving around with large sums of money, while avoiding routines in their movements.