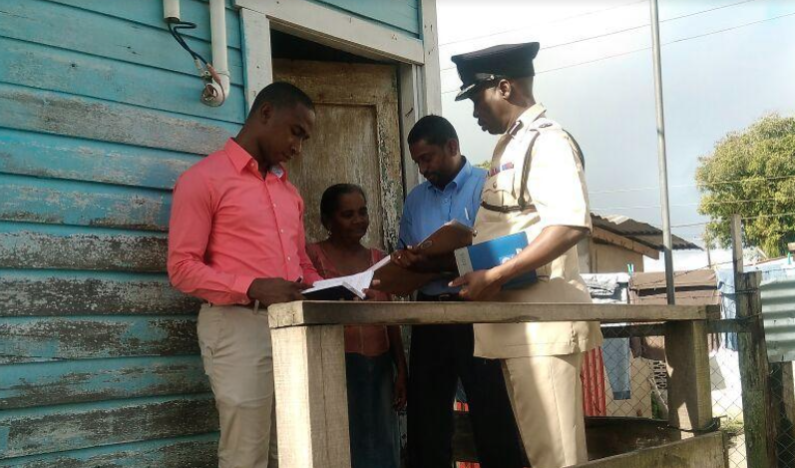 Police investigators are probing the murder of a 30-year-old porter of Vergenoegen, East Bank Essequibo.
The man's body was discovered this morning in a pool of blood. with a gaping wound to his left hand.
According to the Police, an investigation has revealed that about 10 o' clock last night, the man was involved in a fight with another man, who is still being sought.
The two were reportedly enjoying alcoholic drinks at the suspect's home when an argument erupted over an accusation that the victim was having a relationship with the suspect's wife.
The argument reportedly escalated and the suspect allegedly stabbed the porter who fled the scene, leaving a trail of blood.
The body was discovered about 110 yards from where the incident occurred, but the suspect has gone on the run since last evening.
This morning, investigators obtained a statement from the suspect's wife who was present when the incident occurred.
The investigation into the murder is ongoing.