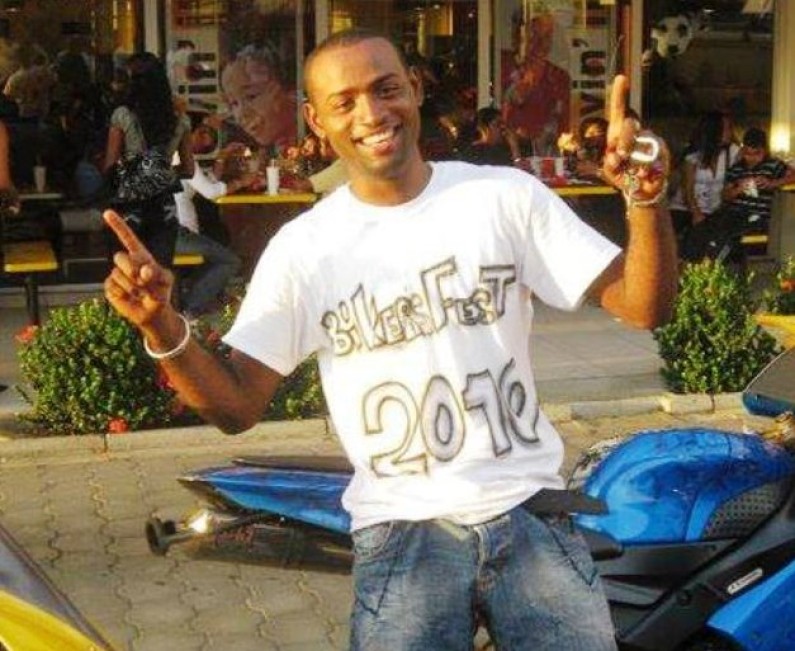 Three days after the brutal gunning down of well-known biker Kirk Davis, the Guyana Police Force is still to issue a wanted bulletin for the main suspect in the young man's murder although senior police officers have been quoted as saying they have identified a prime suspect.
Crime Chief Seelall Persaud is currently out of the country attending a high level security meeting in neighbouring Suriname. He has been offering very little detail on the nature of the investigations so far.
On Friday the Police Public Relations Office told News Source that they are still to receive information from the Criminal Investigations Department about the wanted bulletin. The Public Relations Office would only release the bulletins after they would have been approved by the CID and the Crime Chief.
Relatives and friends of the dead young man say they are concerned about the force's approach to the investigations. A close friend of the Davis said the Police Force is well aware of the man who was seen firing shots at Davis on Tuesday night in the car outside his Eccles home. The friend explained that while the investigators claimed that they have been questioning a female acquaintance of the suspect who is in hospital nursing a gunshot wound, very little more appears to be going on with the probe in the murder.
The Water Street businessman who has been fingered in the biker's murder has not been seen since last Tuesday night when he drove off from the scene of the crime in a silver-grey Toyota Premio car which carries PRR number plates.
Friends of Kirk Davis say they are convinced that the Police Force has enough information to issue a wanted bulletin for the man and they are worried that the longer it takes for the police force to release an official bulletin, the more time the suspect is getting to continue being on the run.
The young biker who is believed to be 30 years old was gunned down outside his Eccles home as he met with the businessman and the businessman's wife over allegations that he had a secret relationship with the businessman's wife. Friends who are shocked over the murder said the two men are friends and they believed that was the only reason why Davis decided to go meet with the businessman in his over the allegations.
Persons who were in the area at the time of the murder recalled hearing a female voice scream out "Randy Don't do it", just before they heard a number of gunshots. Davis was shot at least 10 times to the upper body.