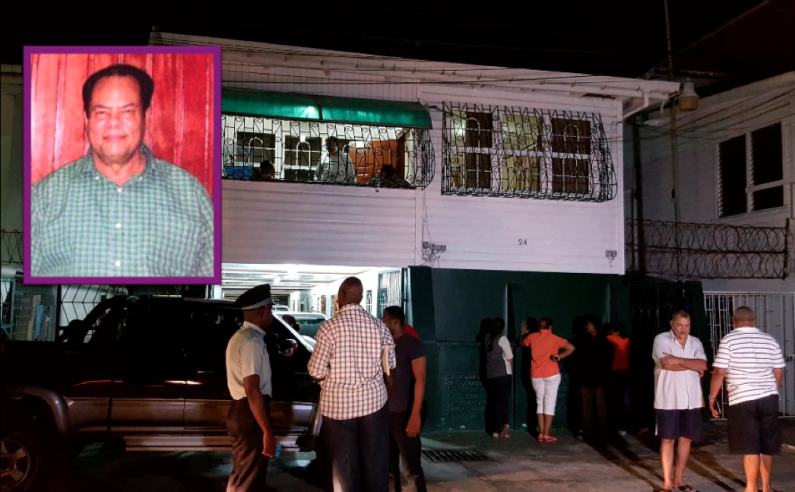 Family members have been left in disbelief as a North Road, Lacytown woman battles for her life after being shot by her 72-year-old reputed husband, who also turned the gun on himself and took his own life.
The incident took place just after 6:00pm on Wednesday evening at the couple's 24 North Road, Bourda home.
The dead man has been identified as well known miner, Theodore Adams.
His 42-year-old reputed wife, Sarojini Warnauth, was rushed to a city hospital with a gunshot wound to the face.
Police investigators were called to the scene after receiving multiple calls about the incident. The man died from a single gunshot wound to the head.
A brother of the dead man related that the woman has not related much details as to what transpired.  He said she was seen trying to escape from the upper flat of the two storey house through a window.
She was assisted, rescued and rushed to the hospital.
It was just after she rushed from the building that a single gunshot was heard inside the house where Adams remained.
When checks were made, he was found dead with a gunshot wound to his head.
Adams operated a mining camp in the Mazaruni area and was a licensed firearm holder, according to sources.
 The investigation is ongoing.