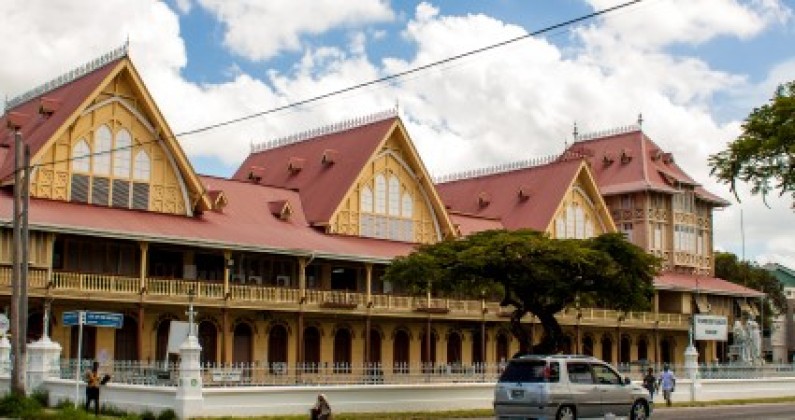 The Opposition People's Progressive Party is expected to file its elections petition in the High Court as early as tomorrow as it moves to demonstrate its seriousness in challenging the results of the May 11, 2015 general and regional elections.
The PPP on Monday filed an affidavit seeking the Court's permission to file the petition, as is necessary. Reports suggest that the Chief Justice Ian Chang has since consented to the PPP's request to file the petition and according to Party Executive Anil Nandlall this could be done before the end of the week, possibly tomorrow.
The Party has until July 3, 2015 to file the petition in keeping with the law.
In the Affidavit which was filed by PPP Party Agent Ganga Persaud, the opposition party is contending that the elections were not held in conformity with the law in relation to elections, particularly the Representation of the People Act, Chapter 1:03.
Among the charges the party makes is that valid votes were rejected, statements of some polls contained arithmetic errors, and that there was multiple voting.
The PPP detailed a long list of reasons why it believes that the elections were rigged, particularly at the level of the Guyana Elections Commission.
The party further claims that huge mobs gathered at several polling stations and other strategic places and this prevented elections officials and others from carrying out their duties and functions properly. The PPP is claiming also that the system, process and procedure used to intermix the Disciplined Forces ballots with that of the general electorate is unknown, irregular and clandestine.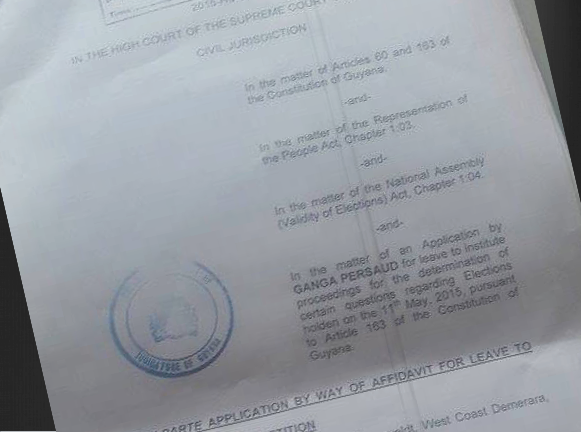 That intermixing of votes however, came into being under the PPP government.
The party contends that some of its votes were subtracted and added to the coalition and that the Chief Elections Officer and Returning Officers miscalculated or incorrectly tabulated and ascertained the results. The PPP's grounds for the petition were extensive and spread across seven pages of the nine page application.
The Elections Commission has since dismissed the PPP's claim of electoral fraud and it's Chairman, Dr. Steve Surujbally continues to resist calls for his resignation.
Local and international observers have all contented that the elections were free, fair and credible and any questions regarding the conduct of polls would not be material enough to change the results.
The 2015 elections ended the PPP's 23 year rule over the country. (Kurt Campbell)