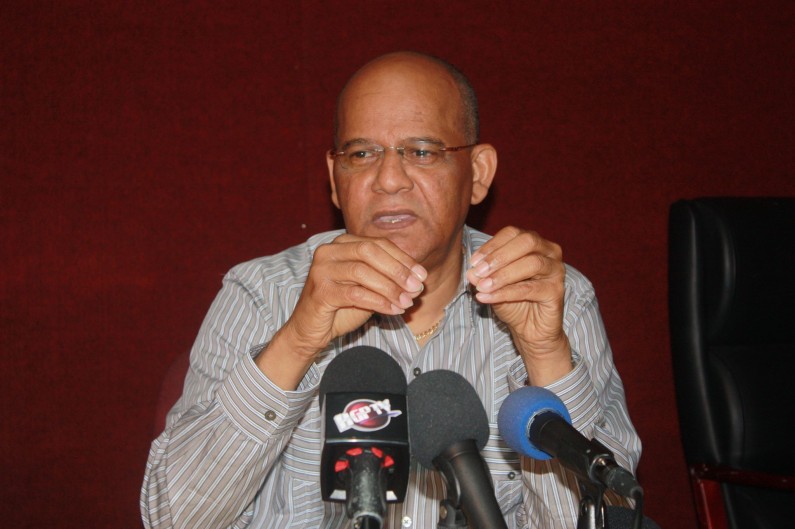 The opposition People's Progressive Party (PPP) has raised concerns over the delay by the Judiciary with respect to the hearing of the Elections Petition filed by the Party which challenges the outcome of the 2015 General and Regional elections.
PPP General Secretary Clement Rohee described the situation as both troubling and worrisome that a date has not yet been fixed for the Petition to be heard.
The PPP lost the 2015 elections after 23 years in government but claimed that the elections were rigged.
The Court was asked to determine and declare that the whole of the electoral process was flawed, contained procedural errors and instances of fraudulent or suspicious actions that the results cannot be credibly deemed to represent accurately the will of the electorate.
"The PPP remains concerned that the 2015 General and Regional elections were unlawfully conducted and that the result of the said election was affected by unlawful actions or omissions," Rohee said.
The Guyana Elections Commission (GECOM) had sought to have the court strike out the Petition as frivolous and vexatious but the PPP believes that move is clearly an attempt to deprive the hundreds of thousands of persons who voted for the PPP/C of their right to elect a government of their choice.
The Party is of the view that the Ian Chang ruling, to the effect that the Summons to strike out the Petition was premature and that the Court should proceed in hearing it should be upheld.
"The PPP notes with interest that an Elections Petition challenging the results of General elections held in another CARICOM jurisdiction in September 2015 is currently being heard in the Courts of that country," Rohee added.
The PPP is of the view that given the significance of the matter which was filed since June 24, 2015, it is reasonable to expect that thirteen months later, the hearing of the PPP's Elections Petition would have gone a far way by now.
In the circumstances, the PPP calls for the setting of an early date to be fixed for the hearing of its Petition and the relevant application filed thereto.