Leader of the Alliance For Change and Opposition Member of Parliament Khemraj Ramjattan has issued a warning to the governing People's Progressive Party over its firing of scores of public servants since taking office.
The PPP has come under fire from the Opposition and a number of other groups including some trade unions over its dismissal of a number of Heads of various government agencies and departments.
Many of those fired were not given any reason for their dismissal and they are not known to have been political appointees.
Today, the AFC Leader Khemraj Ramjattan accused the Irfaan Ali administration of targeting Afro-Guyanese in the public service.
He said "the AFC sees the recent spate of terminations of public servants, substantially of one ethnicity, Afro-Guyanese, in these savage COVID times, as provoking trouble. Several hundreds have had to suffer. The justification revealed by the Governance Minister surprisingly is that the dismissability of pleasure doctrine is back in full force".
Last week, in response to concerns by the Guyana Public Service Union over the removal of a Permanent Secretary, the Minister of Governance Gail Teixeira said it was within the President's power to appoint and move Permanent Secretaries.
The PS has since been reassigned to a new position but will still receive the same salary as a Permanent Secretary.
Mr. Ramjattan said it appears as though there is now executive lawlessness taking place, adding that the firings by the government "make a mockery of the insulation created by the various constitutional service commissions, Public, Police, Teacher and Judicial, set up to prevent the politicization of appointments and dismissals. A cycle of hatred can be created from this uncalled for development which can segregate our Community further. The rule of law must govern such a policy which affects the employ of so many and on whom thousands depend on."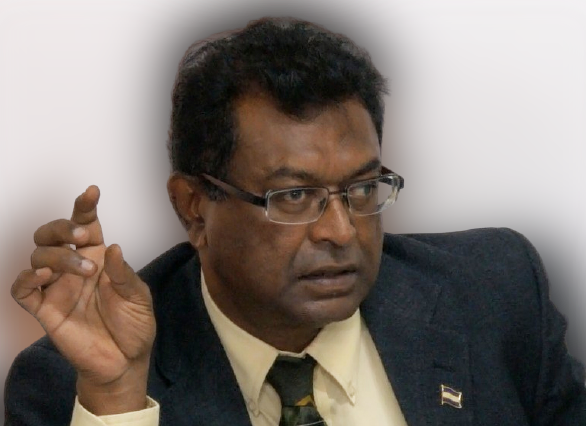 In the past two weeks, the Head of the Department of Energy, the Head of the Environmental Protection Agency, the Finance Secretary, the CEO of the Lands and Surveys Commission and the Head of the Guyana Marketing Corporation were all fired by the government under the clause that allows for termination of contracts with notice.