Guyana and Brazil have agreed to restart discussions on the road project that would make travel between the two neighbouring states much easier.
The Minister of External Affairs of Brazil and a government team paid a one day visit to Guyana and held discussions with President Irfaan Ali and other government officials.
In a joint statement, the two sides said they reviewed the existing programme of cooperation between Guyana and Brazil and agreed to the implementation of a number of measures aimed at expanding and strengthening collaboration at the bilateral and regional levels within the context of existing cooperation mechanisms.
Several decisions were taken to enhance cooperation in the areas of infrastructure, trade and investment, health, agriculture, energy, tourism and security.
In addition to resuming discussions on the completion of the Guyana-Brazil Road Project as well as of the implementation of the "International Road Transport Agreement", the two sides have also agreed to advance discussions on energy cooperation, including environmental aspects, through the exchange of technical missions and information.
There will also be greater collaboration between the health officials as both states continue to grapple with the ill effects of COVID-19;
A Memorandum of Understanding (MOU) for the "Technical Feasibility Studies for the Installation of Optical Network from Boa Vista, Brazil to Georgetown, Guyana", was signed during the visit, recognizing the importance of establishing digital connectivity infrastructure between the two countries.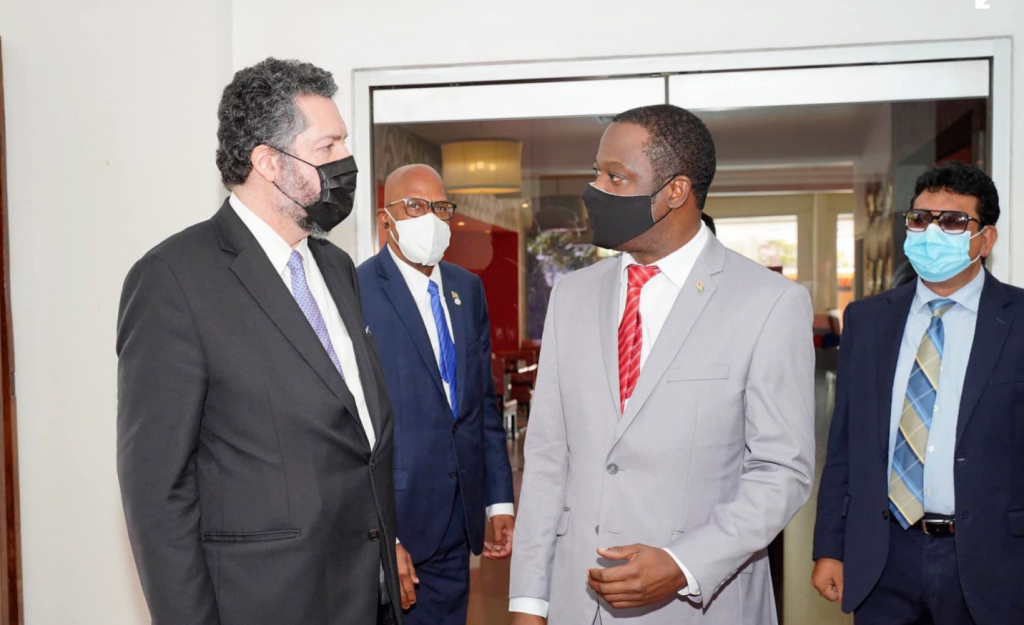 Guyana and Brazil have also agreed to intensify collaboration in the area of security and the fight against illicit activities and organized crime through the exchange of information and expertise.
They have signed the "International Technical Cooperation Agreement between the Customs Anti Narcotic Unit of the Cooperative Republic of Guyana and the Federal Police of the Federative Republic of Brazil".
Several other agreements were signed and other commitments made.
The President of Brazil, Jair Bolsonaro is scheduled to make an official visit to Guyana next year to further strengthen cooperation between the two countries.