The opposition People's Progressive Party has raised concerns over the appointment of some 30 persons in the United States of America and Canada to serve as Advisers on Diaspora Affairs to the government.
The opposition party on Wednesday criticized what it said was a lack of transparency in the appointment of these individuals.
The PPP was also critical of the absence of any public announcement emanating from the Ministry of the Presidency on this development.
Former Attorney General Anil Nandlall led the PPP's charge on this matter and called on the government to make a full disclosure of regarding the appointments. He wants to know "who these persons are, how they were selected, what their qualifications are, what are their sectoral responsibilities, what are their portfolios and what are their remuneration packages."
"Thirty odd persons appointed to advise the President on various matters and you members of the media, I'm sure are unaware of these appointments. All these advisers…are they operating on a pro bono basis? We need to know," Nandlall lamented.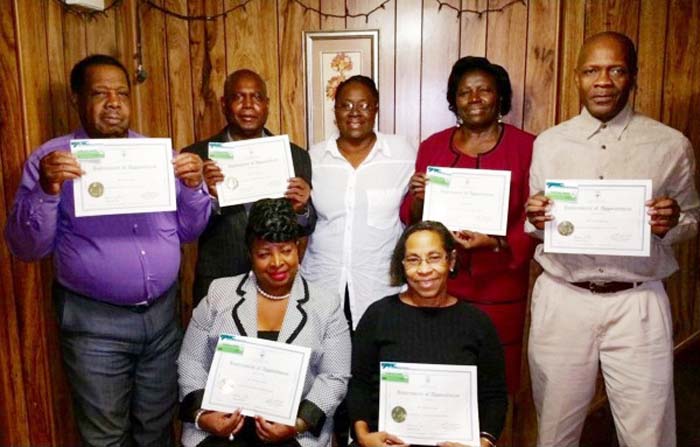 Less than an hour after Nandlall made his inquiries, State Minister Joe Harmon, during a post Cabinet press briefing, clarified that indeed the government has appointed these individuals. "Yes, we have appointed what we call honorary tittles. These are people who usually promote government's image in the Diaspora," he told reporters.
According to Harmon, the individuals will be conducting "honorary work" and will not be paid for these services.
He clarified too that neither will government be standing any cost, inclusive of rent and transportation for these individuals. "There is no pay. It's actually recognition that these are people who can help to promote Guyana and business in Guyana," he added.
When asked to disclose the identity of those appointed, four in Canada and 27 in the U.S, Harmon said he could not remember all their names, " but these are persons who have distinguished themselves in the Diaspora in the U.S and Canada." Harmon believes it was a good initiative to help to promote the government and Guyana's image abroad.