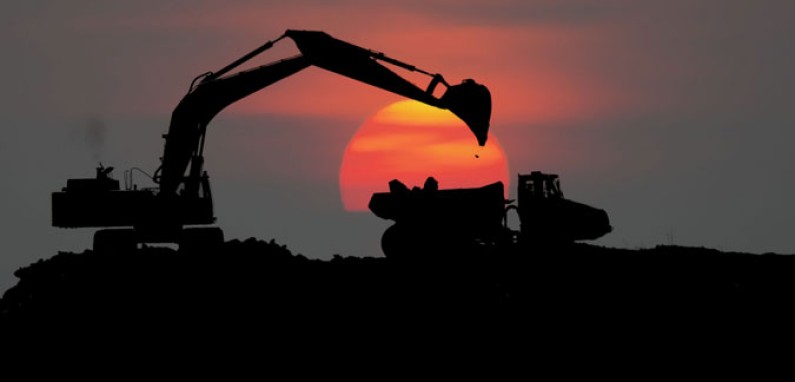 Cabinet has approved the reinstatement of tax-free overtime benefits for all workers currently employed in Guyana's bauxite industry.
The decision was taken at Tuesday's meeting of Cabinet and announced on Wednesday by State Minister Joe Harmon.
Workers in the bauxite industry had enjoyed the benefits from 1998 up to 2007 when it came to a halt under the previous PPP administration.
That agreement with the Ministry of Finance had stipulated that employees in the bauxite industry who worked excessive overtime hours would only pay taxes on the first 24 hours of overtime work.
The remainder would be tax-Free.
"In 1988 bauxite workers were granted tax-free concession on overtime work, theses concessions were enjoyed by workers until 2007 when they were taken away under the previous administration," Harmon said.
He added that the withdrawal no doubt affected the earnings of bauxite workers, mainly in Linden and Kwakwani and believes it was a punitive exercise by the PPP government.
"So this is basically correcting that situation," he added.
There have been calls by the unions over time for the return of these tax-free concessions. However, Harmon refused to comment on government's position regarding the failure of Bauxite Company – Rusal –to have its workers unionized.
He said it was not a matter that was considered at Cabinet and as such he could not offer any comment.
On a separate note, Cabinet has approved draft legislation to ensure gender equality in the award of industrial and survivors' benefits under the National Insurance Scheme (NIS).
"This by way of an amendment to the National Insurance Social Security Benefits Regulations will be laid in the National Assembly shortly for its consideration," Harmon said. He explained that the amendments are expected to guarantee equal industrial survivors' benefits for men and women employees under NIS. The current arrangement does not allow women to benefit from this facility.