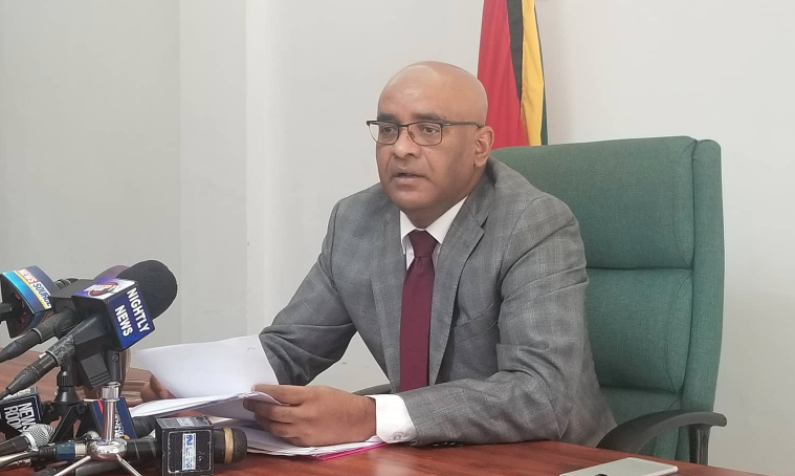 Opposition Leader Bharrat Jagdeo today said his party will not be voting to extend the timeline for the hosting of elections.
Under the Constitution of Guyana, following the successful passage of a no-confidence motion, elections has to be called within 90 days or at a time agreed to by two-thirds of the National Assembly. That means that both sides will have to agree to a date outside of the 90 days.
The Guyana Elections Commission has said that elections cannot be held within the 90-day timeline which comes to an end on March 19.
At his weekly press conference today, the Opposition Leader made it clear that "at this point in time, we are not going to vote with APNU to extend that timeline, the three months that will expire sometime in March, that will see our government become unconstitutional".
Jagdeo blasted the Guyana Elections Commission over its statement that the elections cannot be held within the 90 day period.
He said it appears as though GECOM is complicit with the Government of Guyana 'in violating the constitution".
Mr. Jagdeo said he will be calling on the Chancellor of the Judiciary to ensure that there is an early hearing of the appeals in the no-confidence cases.
The Opposition Leader also said he intends to write to the international community seeking sanctions against the Government and possibly GECOM officials, over any delay in the hosting of early elections.
Those sanctions, he said, should not be against the country, but he would prefer to see sanctions taken against specific persons in both the Government and at the Elections Commission.
There have been calls by civil society for the President and the Opposition to meet and have the issue addressed politically. Mr. Jagdeo said he does not intend to request any meeting and will not be part of any meeting for public relations purposes.
He said the government appears in denial since the no-confidence motion and he does not understand why he has to "always be the responsible one" when it comes to the issues related to the no-confidence vote and possible early elections.