Opposition Leader Bharrat Jagdeo and a team from his party met with the full Guyana Elections Commission this afternoon and indicated that the March 2020 timeline for elections is not acceptable.
Speaking to reporters just after the more than one-hour meeting, Mr. Jagdeo said the March 2020 timeline should not even be debated since he considers it "out of the window".
"March is totally out of the window. We are looking for elections before the end of the year", Mr. Jagdeo told reporters.
He said came out of the meeting feeling better about early elections than he did going into the meeting.
According to the Opposition Leader, he was encouraged by some of the statements that were made by the Chairman of the Commission during the meeting.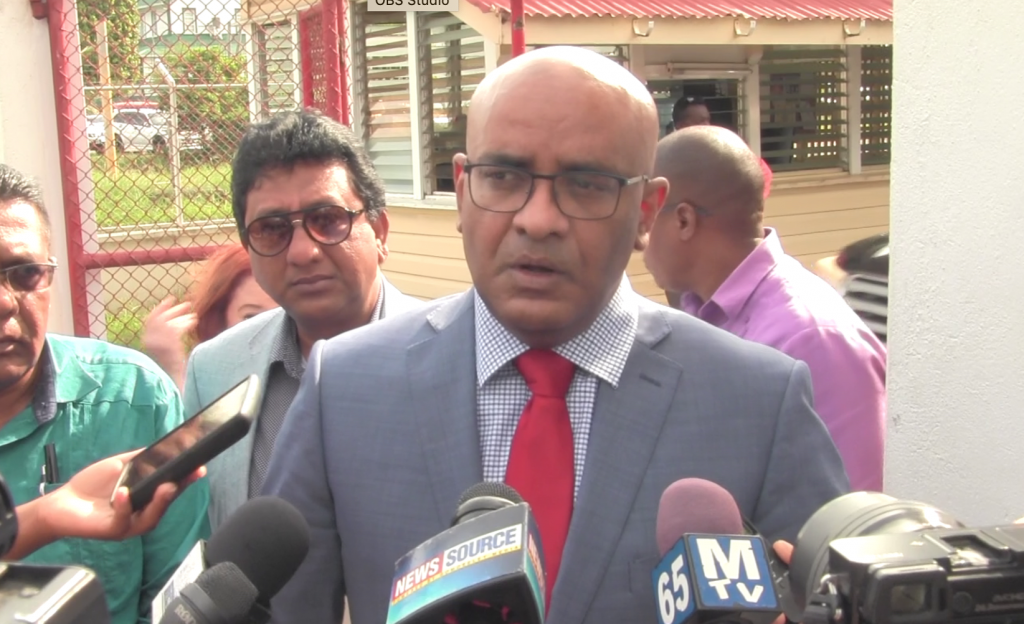 Though he did not want to share the "encouraging statements", he said for his part, he pointed out several concerns that his party has with the merging of data from house to house registration with the existing national register.
He said he made it clear that the Commission should extract a preliminary list of electors from the current national register and being the claims and objections period. Once that is done, Jagdeo believes that elections could take place by the end of November.
The Guyana Elections Commission continued with its statutory meeting after the meeting with the Opposition Leader.