China is making moves to push for more cooperation with Guyana while lifting the bilateral relations between the two countries to a higher level.
That announcement came today from Chinese President Xi Jinping following a virtual meeting with President Irfaan Ali and a senior Guyana Government team.
Next year, Guyana and China will celebrate 50 years of diplomatic relations.
In a statement by the Chinese News Agency, during the meeting, President Xi suggested to President Ali that the two countries earnestly respect and accommodate each other's core interests and major concerns, promote Belt and Road cooperation, and expand win-win collaboration in areas such as energy and infrastructure.
Xi said the two countries have had fruitful results in cooperation since the establishment of their diplomatic ties, adding that China-Guyana ties showed great potential as the trading between the two sides increased amid the COVID-19 pandemic.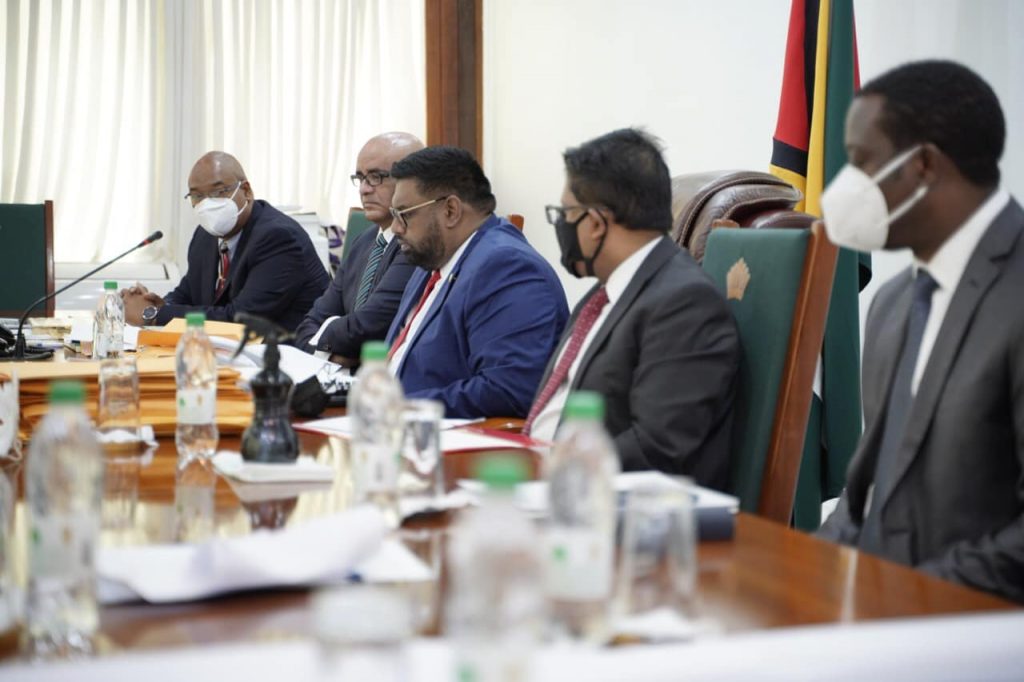 The Chinese President is also quoted as saying that China is willing to strengthen COVID-19 vaccine cooperation with Guyana and will continue to assist Guyana in its fight against the pandemic. 
President Ali gave his appreciation to China for its assistance to Guyana in the fight against COVID-19, stating that the friendship between Guyana and China is strong and tight.
In a statement this afternoon, the Office of the President only indicated that the meeting did take place. Vice President Bharrat Jagdeo, Foreign Minister Hugh Todd, Finance Minister Dr. Ashni Singh and Works Minister Juan Edghill sat in on the meeting between the Guyanese and Chinese Presidents.
The meeting between the two Presidents came just one month after Guyana was forced to cancel an agreement with Taiwan to establish a trade office here, following the objection of China.
China considers Taiwan as a breakaway province and the move by Guyana to establish ties with Taiwan angered the Chinese government, triggering a reversal of the decision by Guyana to allow a Taiwan trade office here.