President Irfaan Ali and Opposition Leader Aubrey Norton met today for their first meeting on a number of constitutional appointments that have been held up for several months.
Today's meeting marked the first meeting between the President and the Opposition Leader since Mr. Norton was elected to the post of Opposition Leader in April. The President had refused to hold any meetings with the previous Opposition Leader Joe Harmon.
Following today's meeting which lasted for more than two hours, the Government and the Opposition issued a joint statement.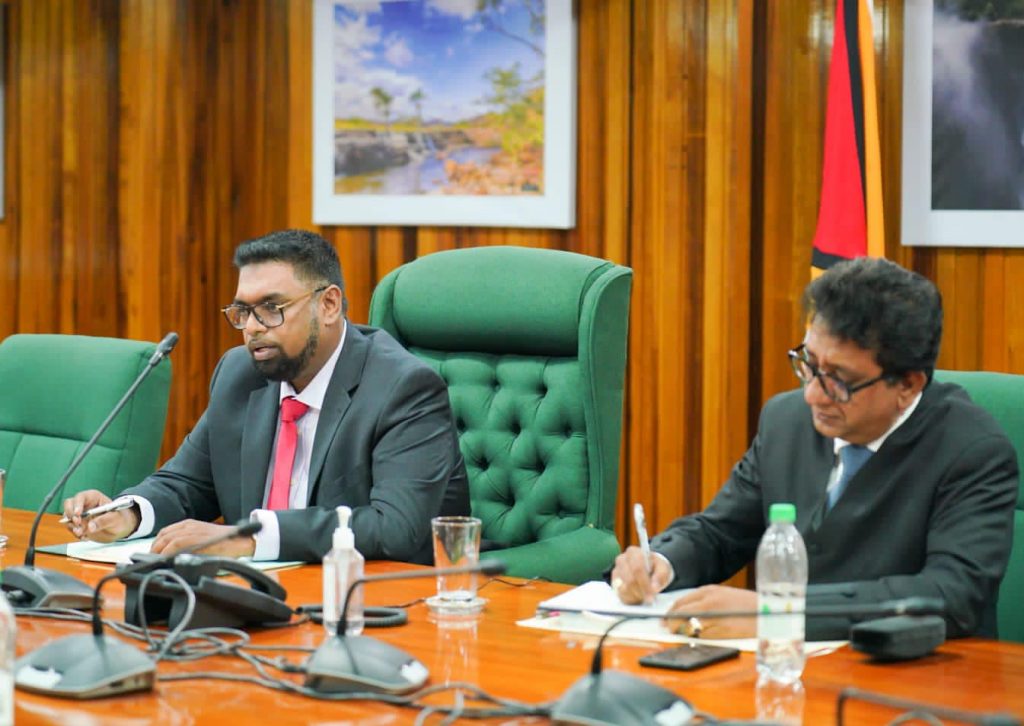 In that statement, it was noted that the meeting was called to examine appointments to the Judicial Service Commission, the Police Service Commission, and the Teaching Service Commission.
The Constitution requires there be meaningful consultation on the appointments to the various constitutional Commissions.
The joint statement said after the Leader of the Opposition requested further information on the persons to be appointed to the Commissions, the Minister of Governance on Thursday provided those names.
At today's meeting, the Opposition Leader clarified that he expected more than just the names of persons under consideration for appointment and would like to see the curriculum vitae for those persons.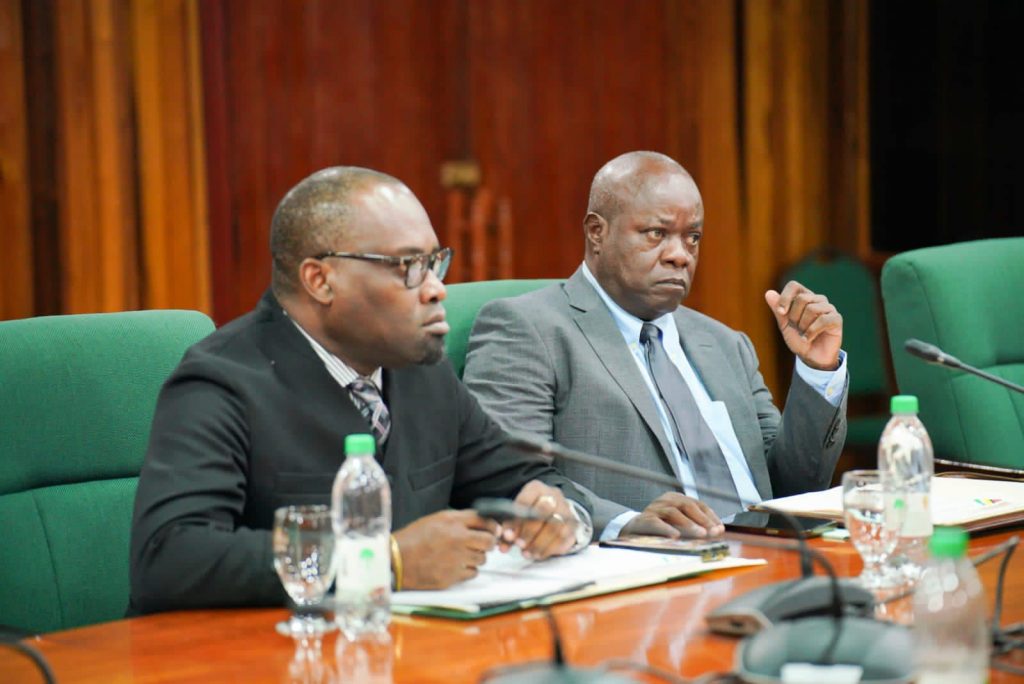 The President agreed to make the CVs available within two days and the two sides have agreed that the in-person consultations will resume on an agreed date within a week.
After the meeting, Opposition Leader Aubrey Norton said his request to see the CVs of those persons being considered for appointment to the Constitutional Commissions is in keeping with the requirement for there to be meaningful consultations between the President and the Opposition Leader.
The Opposition Leader was accompanied to today's meeting by APNU+AFC Member of Parliament, Senior Counsel Roysdale Forde. The President was accompanied by Attorney General, Senior Counsel Anil Nandlall.
-Photos provided by Office of the President